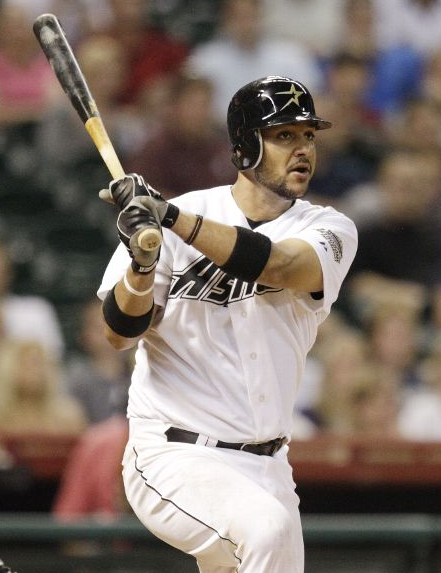 The Houston Astros threw back to the 1994 season last night, perhaps in hopes of having the 2012 season also prematurely ended.
Astros players donned the navy blue-and-gold uniforms worn by the club from the 1994-1999 seasons, the team included a patch on the sleeve reading "Astrodome: The Original", which was only worn in this form for the 1994 season.  The MLB 125 patch also worn in 1994 was not present.
As the Astros have done all season in their Flashback Friday series, matching batting helmets were worn.
Catching equipment and dugout wear was from the modern 2012 colour schemes and designs.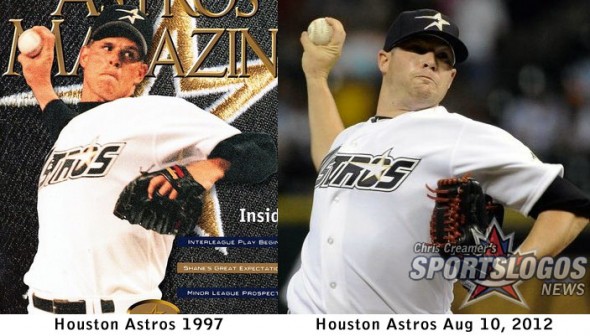 Comparing what was worn last night and what was worn originally from 94-99 we can see the only noticeable difference is the colour of the underbill of the cap, originally light grey in the '90s, they wore navy blue last night.
Some more photos from the game last night below, note the aforementioned modern day colour scheme in the  catchers gear and in the dugout jackets and sweatshirts: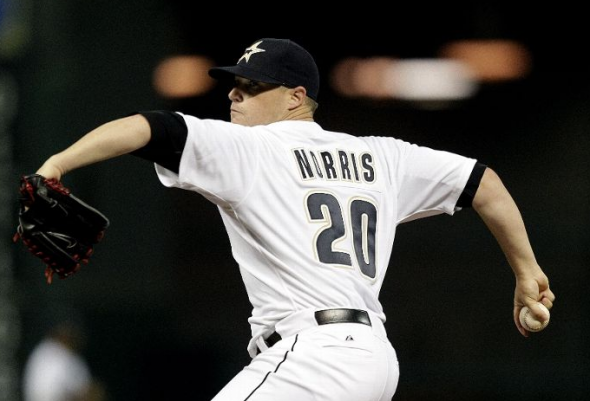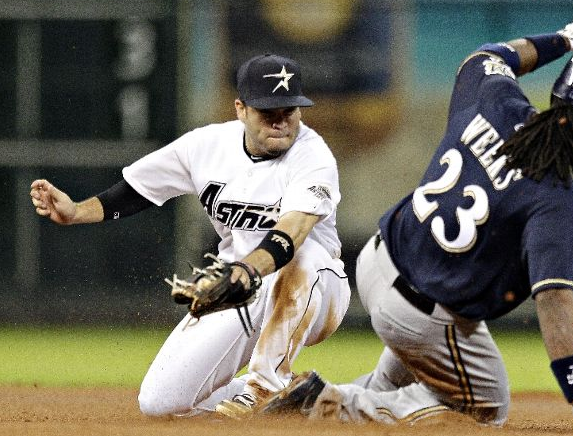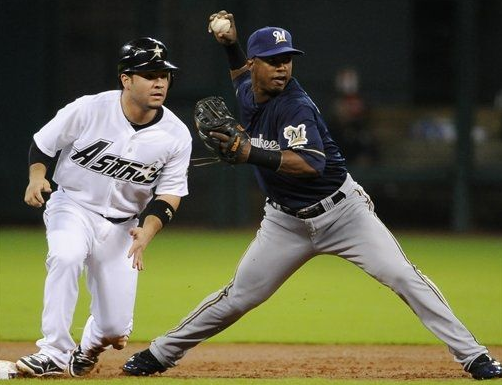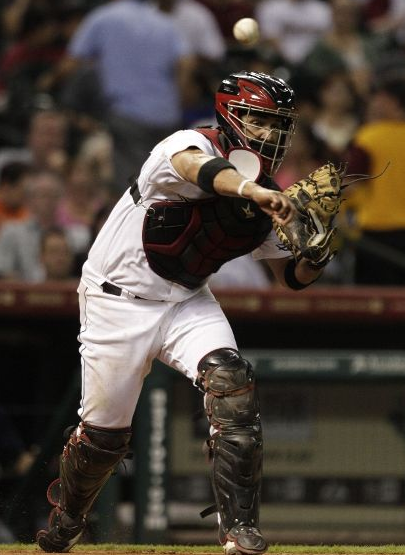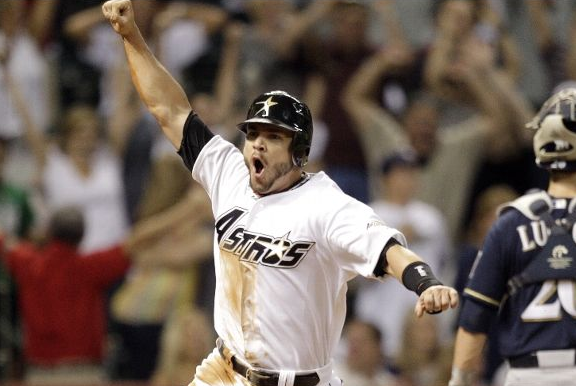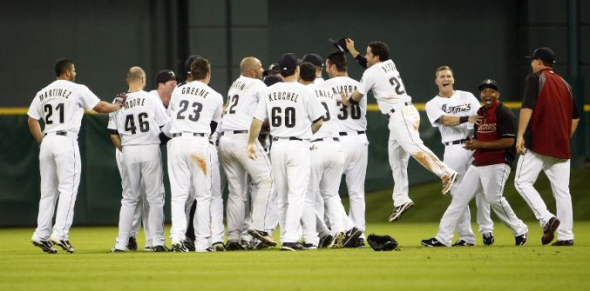 The Houston Astros will be wearing these throwback uniforms twice more, on August 17th and again on August 31st.
After the game, the Houston Astros tweeted this out:
"After tonight's win, the players asked to wear the 1990s blue and gold star uniforms for Saturday night's game. Tonight was Flashback Friday"
Although it's not sure if they were given permission to wear them again tonight.
They are expected to then wear their 2012 uniforms for the remainder of the season before switching to an entirely new set in 2013.