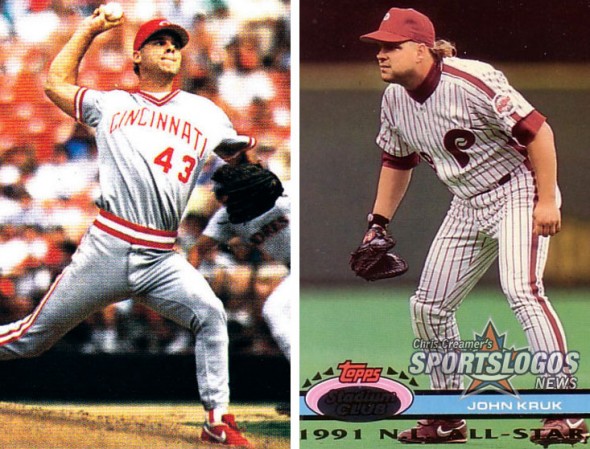 The Philadelphia Phillies and Cincinnati Reds will be turning back the clock two decades on August 22nd when both clubs will be wearing uniforms from the 1991 season for their game at Citizens Bank Park.
Philadelphia will be wearing their maroon and white set, 1991 was the last season this uniform was worn regularly, while the Reds should be sporting grey pullovers with elastic waistbands.  A photo of the uniforms these two clubs wore in 1991, and will wear on the 22nd is shown at the top of this article.
Now, there is this somewhat interesting factoid worth noting (at least *I* find it interesting)…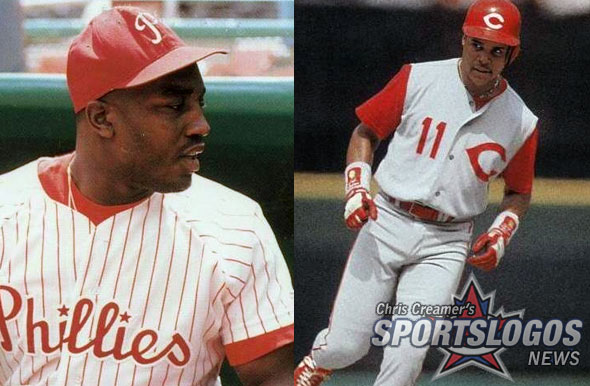 In 1991, these Reds and Phillies played a Turn Back the Clock game at Veterans Stadium when they wore uniforms from 1957, the first time either team participated in a retro uniform game. Now, here we are 21 years later, these same two teams now turning back the clock to a season in which they had turned back the clock against each other.  Crazy!