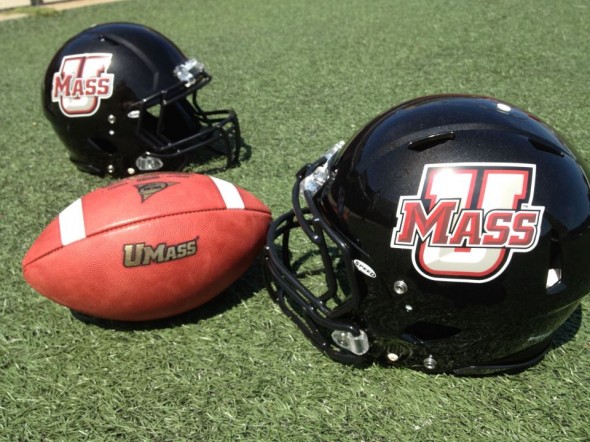 The campus at UMass was abuzz today at football practice. It was media day, and the first uniforms the team will wear as a new member of the Mid-American Conference and a newly FBS team were modeled.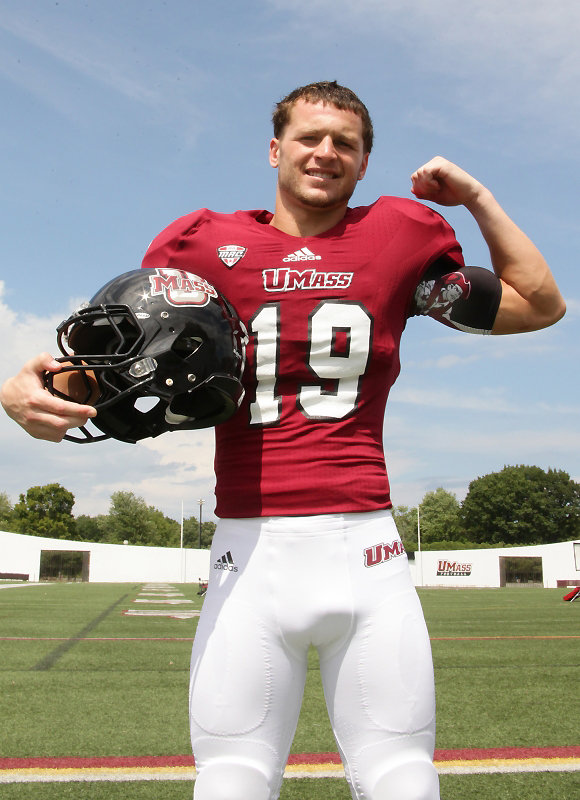 The uniform changes are more like tweaks, and refine the Adidas uniform into a clean, sharp presentation. Notably new are the undersleeves and helmet.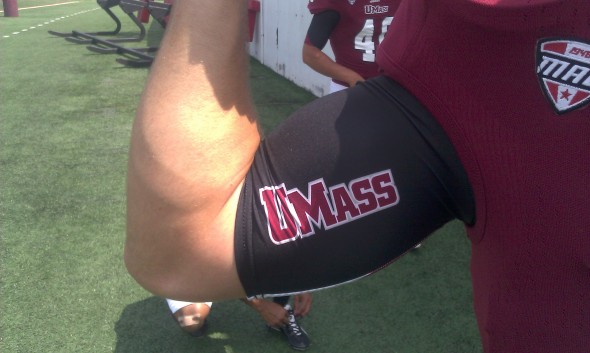 The right arm features the "still-current-but formerly on the helmet-logo." This photo is a good opportunity to check out the MAC logo patch. Its also a chance to notice that there are no sleeve bands at all.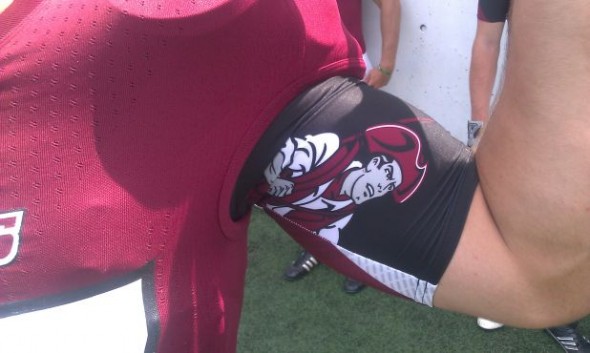 Sam the Minuteman peeks out on the left arm sleeve. This also give us a view to see that the numbers and graphics do not appear to be sewn, rather heat-set.
The big news in this release is the new helmet. Black is the primary color, and it features a new logo.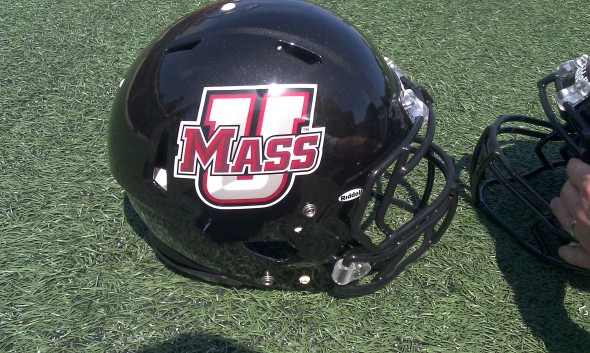 The text MASS is dimensional, with a beveled edge. The white U behind it appears to only sport the beveled look at the bottom, below the Mass. But, commenters assure us it is beveled throughout. We will try to find some official graphics.
The buzz across the internet is that there will also be a black jersey and pants to be worn as a special alternate, but those, nor the whites, were not shown today.
Thanks goes out to twitter fan Pickety P who alerted us of the unveiling. Well done, friend!
EDIT: Upon being assured by @ChrisGregg01 on twitter that the U is beveled, we looked and found this letter to a recruit, showing the new logo, from UMassNation.com
What do you think? Do you admire the Minutemen's clean look and black helmet? Are you irritated they have added black, or just glad it wasn't matte? Do you think a new team to the FBS should have gone bigger?