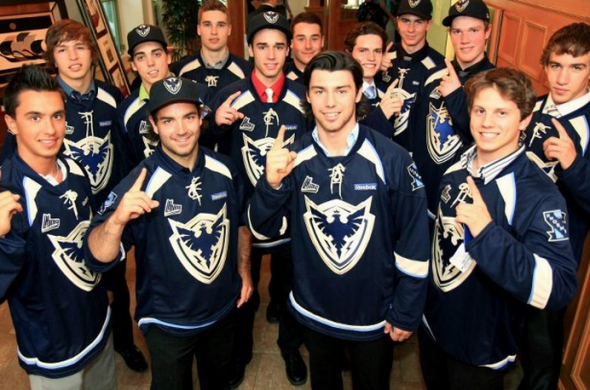 Last night in QMJHL pre-season action, the Quebec-based leagues newest expansion team, the Sherbrooke Phoenix finally made their on-ice debut against the Drummondville Voltiguers.
Only problem is they didn't wear their uniforms. So we'll have to wait another frikkin' month to see 'em, when the regular season gets underway.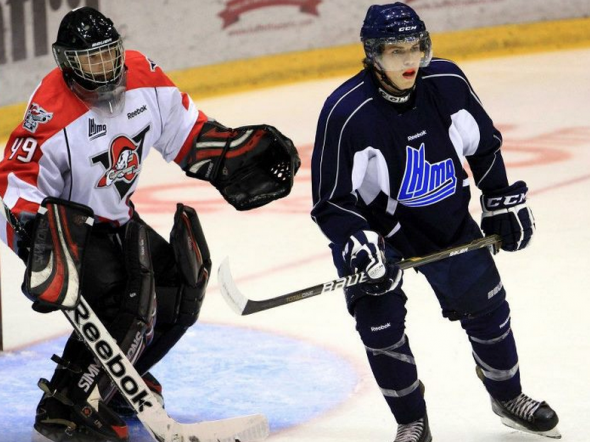 Yes, so it seems in "the Q" a common practice with uniforms is to wear last years look during the exhibition schedule before swapping to the new jerseys for opening night of the regular season, since Le Phoenix did not exist last season they took to the ice wearing generic practice jerseys bearing the LHJMQ (QMJHL en français) league logo.
The Phoenix will wear their dark uniforms for home games and white on the road from the opener on September 21st through December 21st. Beginning with their road game on December 28th they will swap the jerseys, white at home and darks on the road. Special pink breast cancer awareness uniforms will be worn on October 12th.