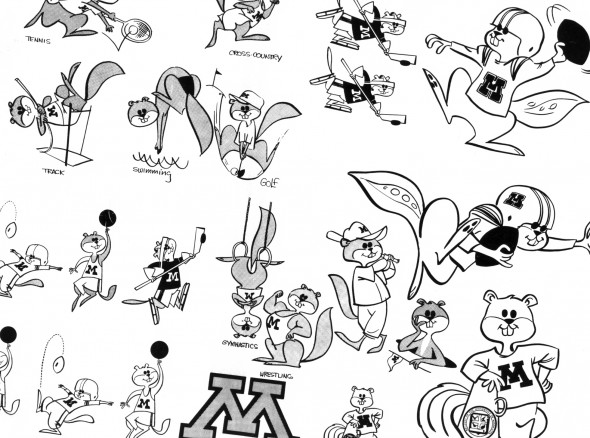 Courtesy the Twitter feed of the Minnesota Golden Gophers Creative Services department comes this little gem of logo history, prototype sketches featuring university mascot "Goldy" in a wide assortment of different sports poses.
You can click the image above to see a full-sized version of the graphic.
The Tweet didn't explain much else, aside that the graphic is circa 1960-70.
As for Goldy, he's still around, and looking quite well for a gopher at his age: