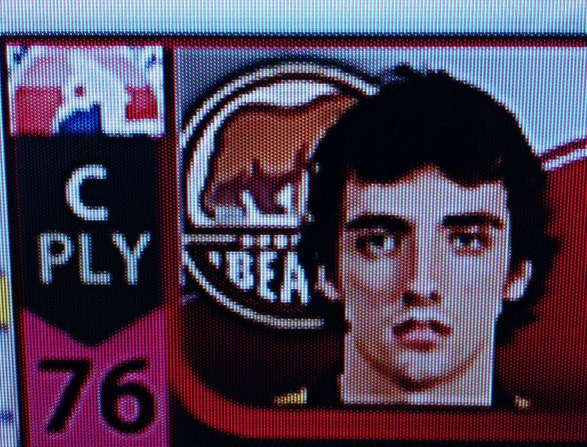 Has a new logo for the American Hockey League's Hershey Bears been inadvertently unveiled courtesy NHL13?
It looks like it, and we didn't even know the Bears were changing anything!
The demo for EA Sports' NHL13 video game was released today and one eagle-eyed player spotted something strange on the Hershey Bears roster page in the game and posted his screenshot on Reddit.  It's a logo we've never seen before either.
A new logo for the Bears is sorely needed and this season would be the right one to make it happen in.  The Bears, the oldest franchise in the American Hockey League, are celebrating their 75th anniversary in 2012-13 yet currently use the primary logo with no tradition or history tied to it, they look like they could be an expansion team… design-wise.
The leaked logo certainly has a more traditional vibe to it, here's hoping the Bears make the switch, as always we'll keep our ears out for any news regarding this new logo.
UPDATE (Aug 21/12 16:28): The Joe Bosack Graphic Design Company (responsible for so many other great re-brandings out there) posted this teaser graphic on their Facebook page earlier today with the caption "Strange things are afoot in Hershey":
We'll pencil next Wednesday into our calendars as one to look forward to!
Special thanks to Kurt Pittman on Facebook for the tip!  If you or anyone else spots logo or uniform news before we do, just send an email to ccreamer@sportslogos.net