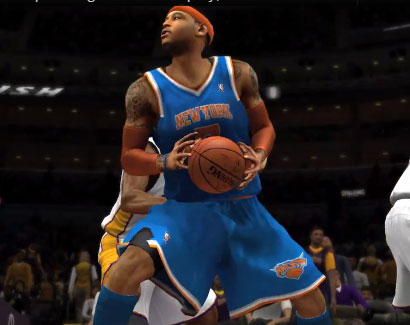 Another day, another video game leak?
Just hours after NHL13 gave everyone a look at the new Hershey Bears logo, it appears as if NBA2K13 one-upped their rivals at EASports by giving us a nice view of the new New York Knicks uniforms for 2012-13.
The leaked images were first posted on ProSportsDaily from a YouTube preview video which was quickly pulled off the site.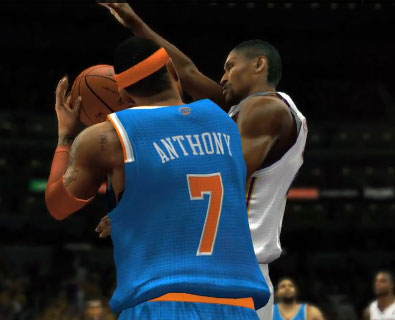 The big change with this new set is that for the first time since 1997 the Knicks will not have any black on their home or road uniforms, side stripes have been removed creating a cleaner look.
Silver has been introduced into the uniforms, as a middle stripe around the collar and around the arms.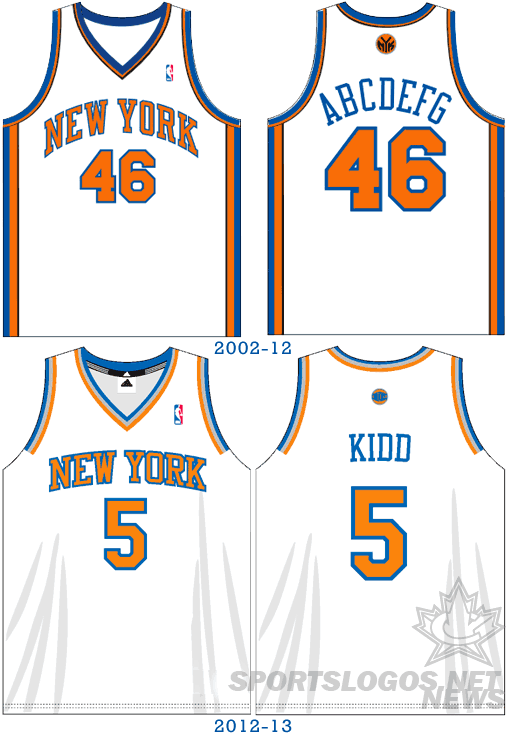 Above the player name on the back is the Knicks new alternate logo, which was brought back into their logo package before last season. This logo is based off of the old Knicks alternate logo used originally in the 1970s.  This logo replaces the previous logo, the so-called "subway token logo" which was a "NYK" in black on an orange circle.  It had been on the back of the jersey since 2002.
This new set is based mostly off of what the team wore off-and-on from 1968 through 1997 with a few small changes, most notably the previously mentioned silver in place of white in the collar striping.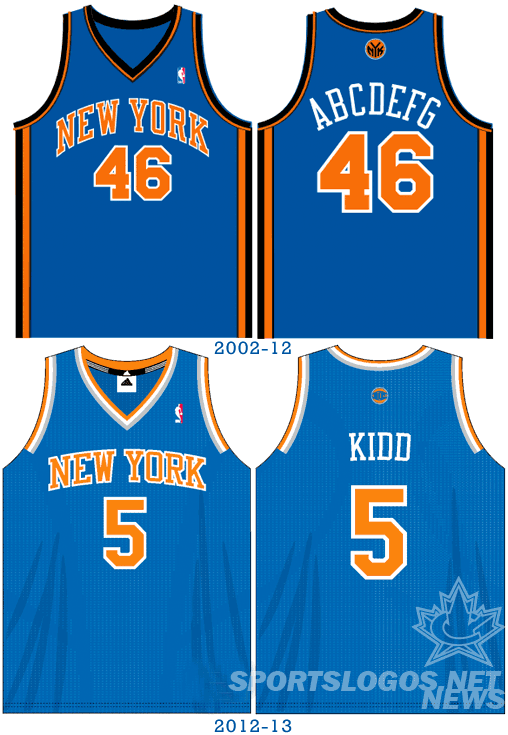 The New York Knicks had made changes to their logo set prior to the 2011-12 season eliminating black although the uniform had remained the same.
Special thanks to Tim for emailing the news tip to us and Chris Creamer's Sports Logos Community member Conrad for the 2012-13 uniform mockups, if you have a new logo or uniform news tip please give us a shout! Email ccreamer@sportslogos.net or send a Tweet to @sportslogosnet