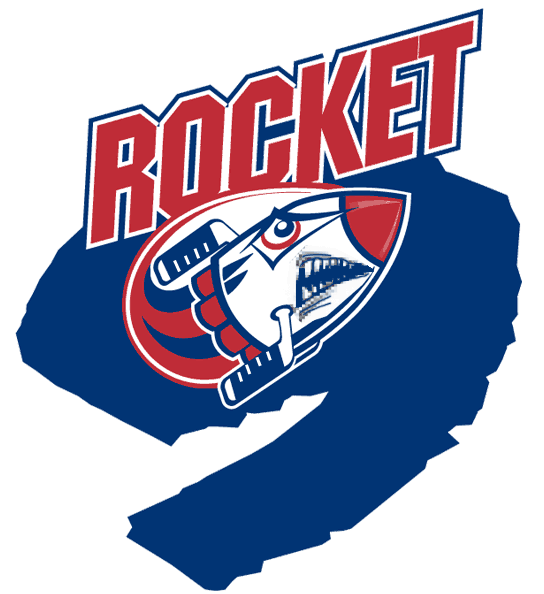 The Quebec Major Junior Hockey League's Prince Edward Island Rocket (wow, that was a mouthful) have announced they will be changing their name for the 2013/14 season.
The PEI Rocket inherited their name from Montreal, where the franchise originated in 1999 and were named after former Montreal Canadiens star Maurice "Rocket" Richard.  Montreal relocated to Charlottetown, PEI for the 2003/04 season where they continued using the name.
At a press conference this morning the club announced that a rebranding was decided upon after feedback from local fans claiming a lack of connection with the Rocket name, mix that in with the 10th anniversary of their first season on the Island next year and you've got a good recipe for a re-brand.
"Rebranding is something we have discussed for a while.  We know how important it is to the people in the community and we are appreciative and respectful of the people's views on this.  We think the timing is right now because it coincides with all of the other positive changes we've made.  I am really excited for the future of this organization on and off the ice." – PEI Rocket team president Serge Savard, Jr.
Fans can submit their ideas for what the team should be renamed at PEI Tim Hortons locations or the much more easier way, via this handy online form. Name suggestions will be accepted from Aug 23 – Sep 5, the top three suggestions will then go on to a fan vote, the winner will be the new name of the team starting in 2013-14.
The new name will be announced on September 21st.
Previous names used on the island for hockey teams include:
Charlottetown Islanders (1950s – 1990s):
A classic, yet somewhat predictable name for a PEI based team.  Winners of the Allan Cup in 1991, and finalists in 1988. Advanced to the Centennial Cup finals in 1971 as a junior team before losing to Red Deer. Only Charlottetown-based hockey team to win a national Canadian hockey championship.
Charlottetown Abbies (1986-2008):
The local Junior "A" team for the previous few decades,  advanced to the Royal Bank Cup Finals in 1999.
PEI Senators (1994-1996):
The highest level of hockey ever played on the Island, the Prince Edward Island Senators were the AHL affiliate of the NHL's Ottawa Senators.  Finished first in their division in two of their three seasons, but never advanced past the second round of the playoffs. Suspended operations due to difficulties operating such a high-level club in such a small market. Notable alumni includes the late Pavol Demitra.
Special thanks to Twitter user @Le_Kevin for the news tip on this one… if you have any logo or uniform news that we're missing, send us an email at ccreamer@sportslogos.net or a Tweet at @sportslogosnet