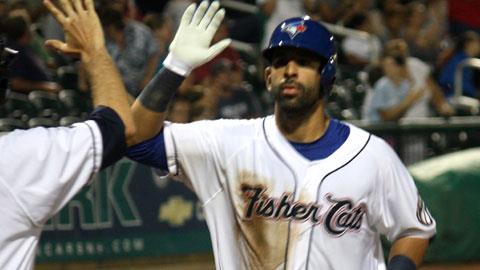 Toronto Blue Jays slugger Jose Bautista was down in Manchester, NH last night completing his rehab stint while recovering from a wrist injury.
While Bautista was technically a member of the New Hampshire Fisher Cats for the game, he still decided to wear his Toronto Blue Jays batting helmet and blue undershirt despite the Fisher Cats wearing black for both.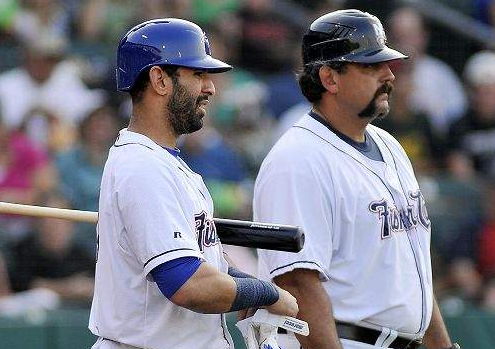 The blue actually looks a lot better with that Fisher Cats uniform than the black does, they might want to look into making that switch.
As for why Jose wore his Jays gear down in a Double-A game?  Perhaps it was for good luck, Bautista hit two home runs in the game.  Guess that wrist has healed.