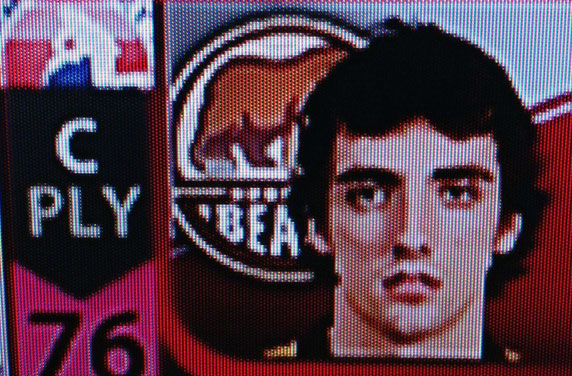 They won't be unveiled until this Wednesday but we've got all sorts of information on the new Hershey Bears logo and uniforms thanks to a very reliable source.
As expected, the graphic shown in NHL13 was indeed the new primary logo, described to me as a bear standing above a hockey stick pointing right with Hershey Bears written below. Sure sounds like the NHL13 leak!
What we hadn't heard about before was the new uniforms…
Bear paw prints as shoulder logos
Jersey piping around the top shoulders (like the Carolina Hurricanes?)
Additional jersey piping from the armpits to the waist
Sleeve/Bottom jersey stripes in cream and brown
Lace-up collar
I'm not sure how I feel about that shoulder piping, I'm really not a fan of how Carolina does it, but I'll await full judgement until I actually see it.
The big day is Wednesday evening, naturally we'll have the official graphics and photos once they've been unveiled so stay tuned for that!