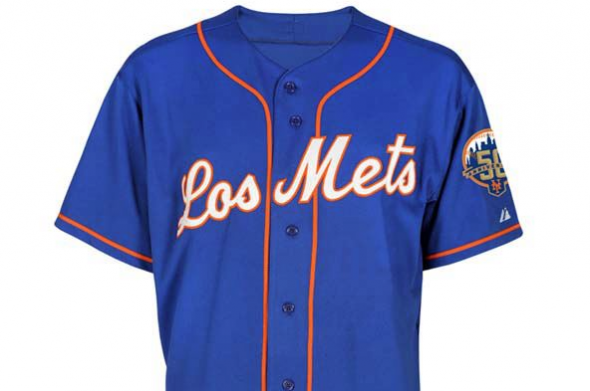 The New York Mets will honour their Spanish speaking fans for their game tonight against the Houston Astros.
As they've done in previous seasons, the Mets will wear uniforms sporting the name "Los Mets".  The jerseys will be blue with orange piping.  "Los Mets" will be in white in that familiar Mets script across the front.
This is the second time this season the Mets will have worn these jerseys, they did so previously on July 6th.
The 2012 version of the Los Mets uniform is different from previous years… in 2011 the team wore a blue jersey like 2012 with the script across the front in orange instead of white. Prior to 2011 the jersey was the home white (no pinstripes), the "Los" part noticeably smaller than the rest of the script.