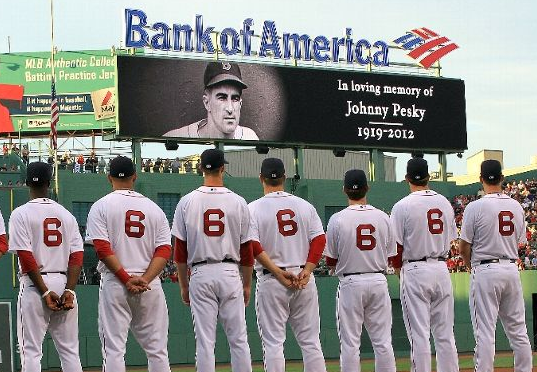 UPDATE (Oct 26, 2013): NOTE. This article is from 2012. If you're looking for why the Red Sox are wearing the black armband during the 2013 World Series against the Cardinals, click here for the explanation.
***
This past Tuesday the Boston Red Sox and Los Angeles Angels of Anaheim both paid tribute to late Red Sox former player, manager, broadcaster, and coach Johnny Pesky.
Boston gave Pesky what I'd call the ultimate uniform tribute, for the entire game all Red Sox players wore Pesky's #6 as their uniform number.  The Jackie Robinson Salute, if you will.
As far as I can tell, this is the only time this has been done for a player other than Robinson.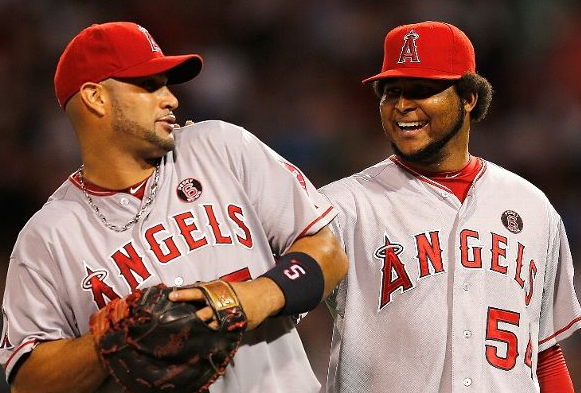 The Angels also honoured Pesky by wearing a patch on the front of their jerseys.  This patch was a one-game tribute, a nice gesture by the Angels as Pesky had no association with their ballclub.
Boston will continue to wear Johnny's #6 in a black circle on the sleeves of their home, and alternate jerseys until the end of the 2012 season.