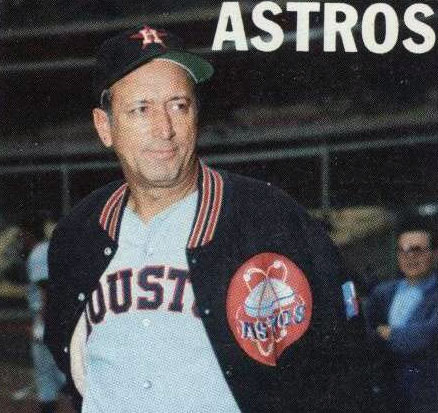 Thanks to an extremely reliable source, SportsLogos.Net News can confirm that the Houston Astros will be changing their colour scheme back to blue and orange for the 2013 season.  This information comes on the heels of Astros' owner Jim Crane saying last week that the new uniforms will be borrowing elements from their past designs but with a modern twist.
The return to blue and orange for the first time in 20 years is just one of the major brand changes planned for the soon-to-be American League club heading into next season.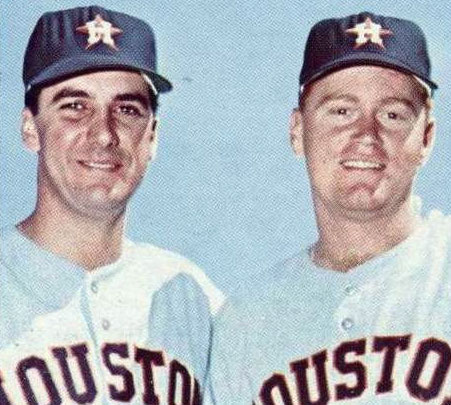 In addition to the colour scheme making a return, the old cap logo from the 1980s will be back as well, albeit in a modernized form.  The logo featured a white H on an orange star and was originally worn from 1965-1993.  For 2013, the "H" will be in a different font.
The new Astros uniforms were described as very simple and traditional, a stripped down version of their original Astros uniforms  (pictured throughout this article) which included the shooting star arching over the team script on their home jerseys.  I have been told that this shooting star is absent from the new uniforms for 2013.  Look for script similar to their road jerseys from this era.
As for the new Astros logo, I've been told it will be a new design for the team but similar to other recent new MLB team logos in San Diego and Washington, hard to get excited about that aspect of the new look.
These changes all sound very similar to what the Toronto Blue Jays did prior to the current season, a slightly modernized take on their classic club branding.   Like the Blue Jays, this marks the end of an experimental era in the Astros team branding which had begun with the blue and gold look of 1994-99 and carried into brick and black from 2000-12.
Hopefully for the Astros the fans respond to the new look the way the fans of the Blue Jays did, of the thousands of uniforms rated by users on SportsLogos.Net, the three new Blue Jays uniforms for 2012 ranked first, second, and third.
Expect the new logos and uniforms to be unveiled in mid-November.