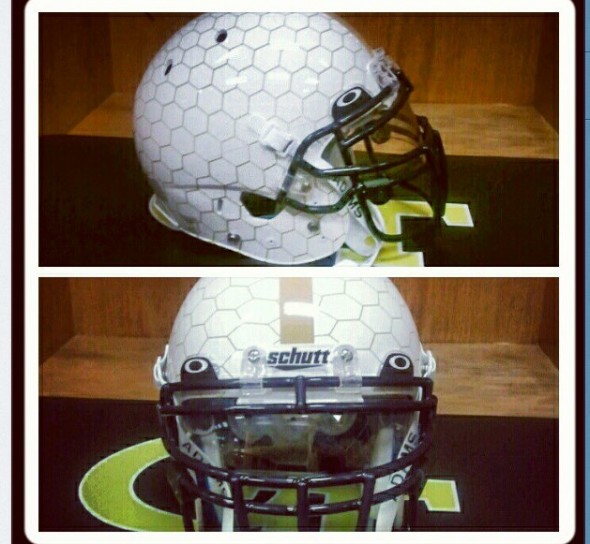 Tech Quarterback  Synjyn Days tweeted today with a photo of a new alt helmet for Georgia Tech. His message: "New helmets … Lets Get It 9/3." The tweet has since been deleted, surely the results of a hand-slap from the administration.
"We do have a second helmet that we have to wear a few times in practice in case we want to wear it during the season,"

-Dean Buchan, Assistant Director of Athletics – Media Relations
This validates our earlier report that the Yellow Jackets would be sporting a new uniform for the Virginia Tech game.
In the Instagrammed photo, the honeycomb looks almost grey, though one assumes, hopes, nay: PRAYS that the paint is a gold color.
What do you think? Further down the slippery slope of ugliness, or a trashing of a team steeped in tradition? Those really seem, to this author, the only two choices.
UPDATE – The badasses at HGI posted this photo a few hours ago.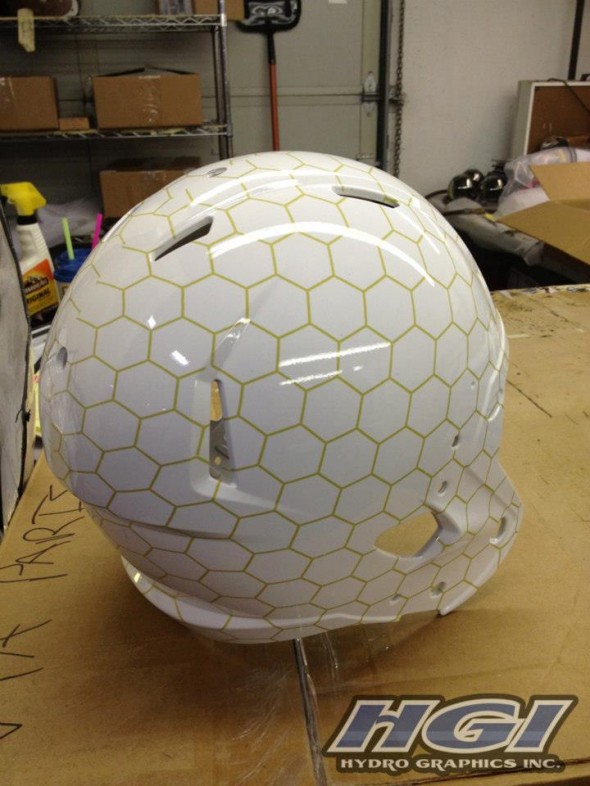 In a reply to this picture on their Facebook page, they say this is "just a concept" but its hard not to think they might be responsible for the actual production of the helmets and have been asked to keep quiet. If this is an actual Tech helmet, all we can say is… Thank goodness the lines are gold instead of grey or silver.