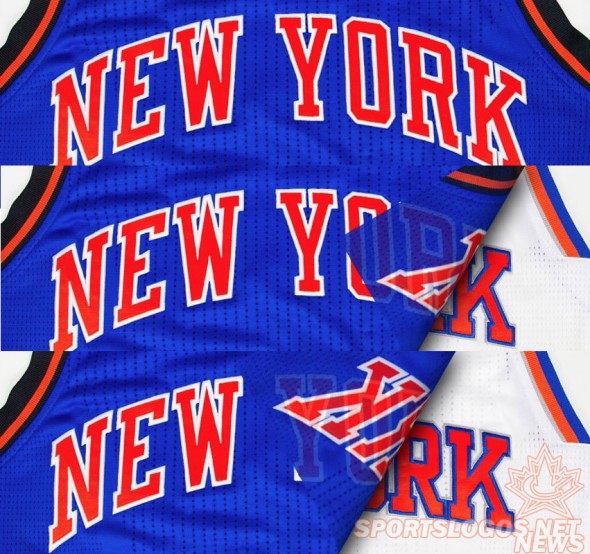 The New York Knicks are set to unveil their new uniforms on September 6th, but in the days leading up to Thursdays big event the team has been slowly teasing their fans with the new look on Facebook.
Since August 29th the Knicks' Facebook Fan Page has been "peeling away" an image of their 2011-12 road jersey to slowly reveal their new 2012-13 home jersey.  Already we have seen the new shoulder striping colour scheme of silver, orange, and blue.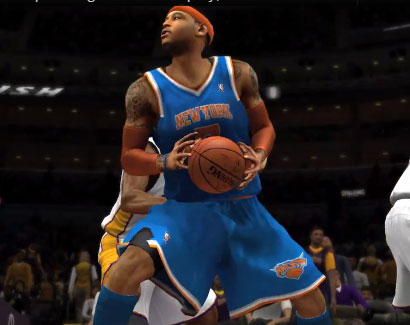 This only further confirms the previous leak of the Knicks jerseys we saw in mid-August when a video of NBA2K13 inadvertently included the new uniforms in a video preview of the video game.
Special thanks to Jonathan Levin for sending in this news tip via e-mail… if you know of any logo or uniform news that we've missed, give us a shout!  E-mail at ccreamer@sportslogos.net on Twitter at @sportslogosnet or on our Facebook Fan Page here