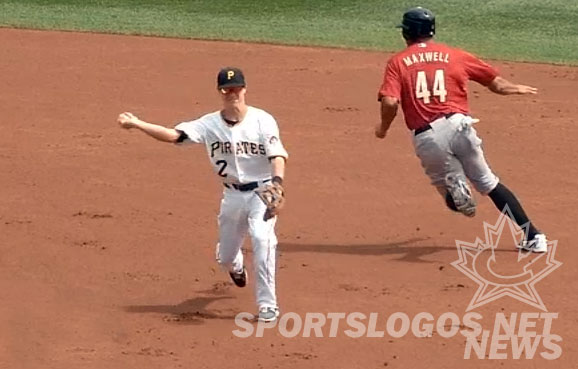 Pittsburgh Pirates rookie second basemen Brock Holt, playing in only his third career Major League game, today took the field at PNC Park while wearing his jersey number on the wrong side of his uniform.
With his front jersey number 2 on his lower-right instead of his lower-left, Holt made his home debut in a uniform not like any others worn by his teammates.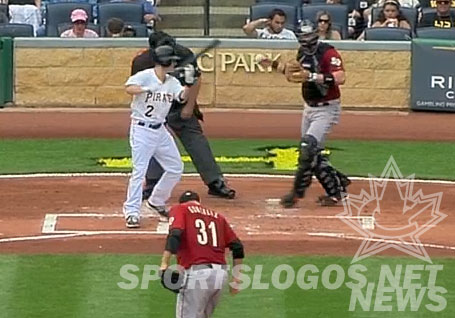 The Pittsburgh Pirates later took to Twitter about the issue blaming the error on "a mistake made by a human being"… apparently the aliens and werewolves who typically sew the numbers on Pirates uniforms was taking Labour Day off to be with their families.
To be perfectly fair, the Pirates do wear their numbers on the lower-right of their black alternate jerseys, so it's likely whomever was sewing numbers this weekend got their uniforms mixed up.
As for Holt, it's the 5th inning as of this posting and he's still in the incorrect jersey.  Perhaps it's time for a change, he's 0-for-2 with 2 strikeouts thus far.