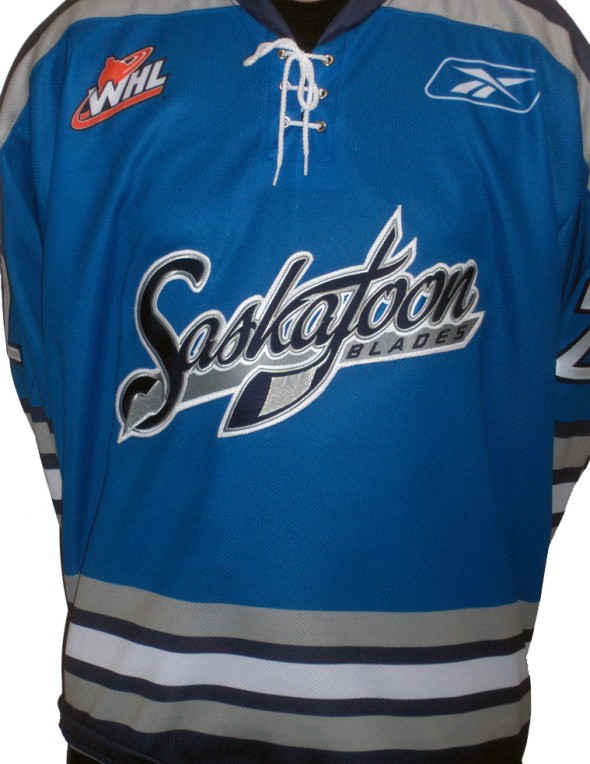 The Saskatoon Blades of the Western Hockey League today announced they'll be taking to the ice this upcoming season with a third jersey as part of their rotation.
Fans of the Blades may be familiar with the alternate uniform shown off today, the team wore it for one night only back on March 4, 2011 for their "Telemiracle Night" against the Kootenay Ice.
The Blades will be wearing these jerseys regularly throughout the 2012-13 season with their first appearance coming up for their home opener on September 22nd.
If you'd like to order the jersey, the Blades have a pre-order going on now on their official website, you can check it out here.