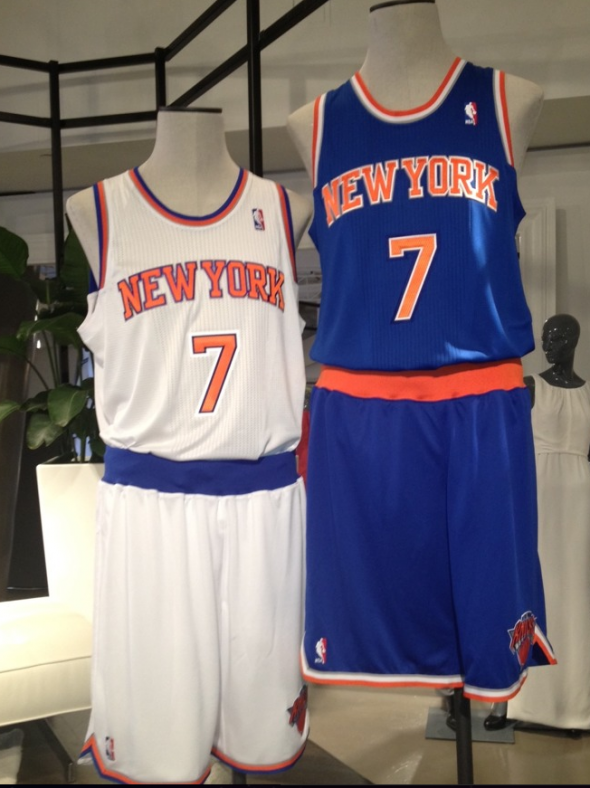 After a video game leak back in late August, the New York Knicks have finally unveiled their new uniforms today at a press conference in New York.
The new uniforms are a more simplified version of the ones they are replacing, gone is black, here is silver.  Gone are stripes down the side, here is a clean, single colour for the jersey base.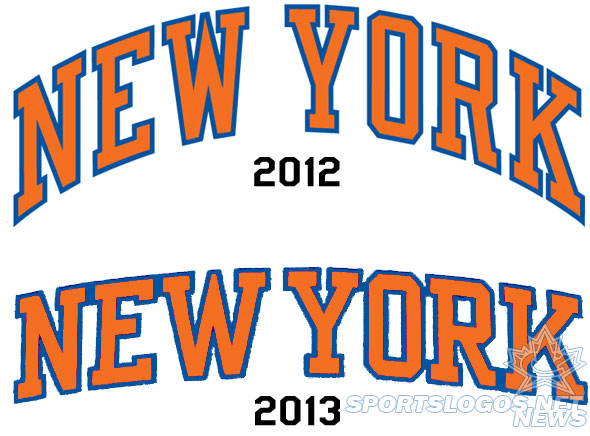 Other new design elements include a coloured waistband on the shorts, the "NEW YORK" script on jerseys has made it's arched smaller, sleeve trim stops mid-way, jersey numbers are larger, collar is rounded, and a new logo above the player names on the back.
At the press event the Knicks said their inspiration for the new design was that of their "Championship Era", the early 1970s and that the sleeve trim stopping midway was meant to extenuate the "NEW YORK" name.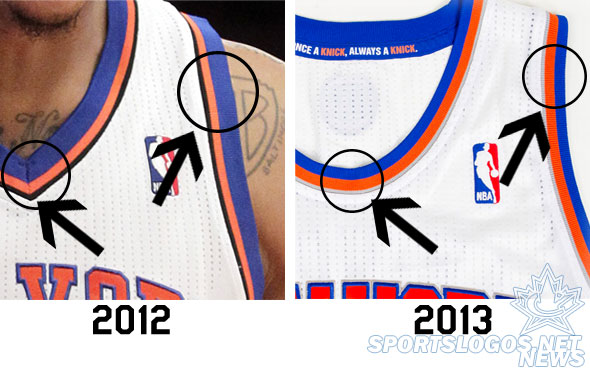 "I like that I can display the 'NEW YORK' logo after a big play", said current Knicks player Tyson Chandler, referring to the wider "NEW YORK" script on the jersey front.
"They look awesome, they're extremely clean and sleek.  Love 'em", added Amare Stoudemare.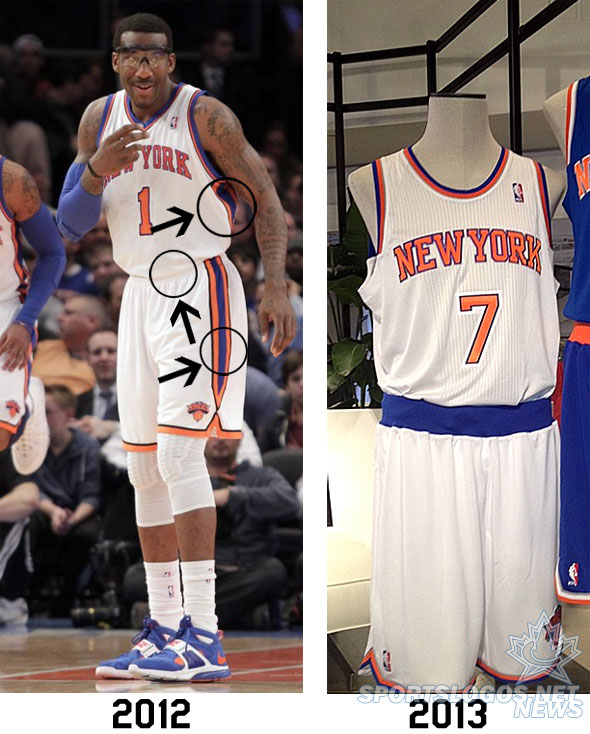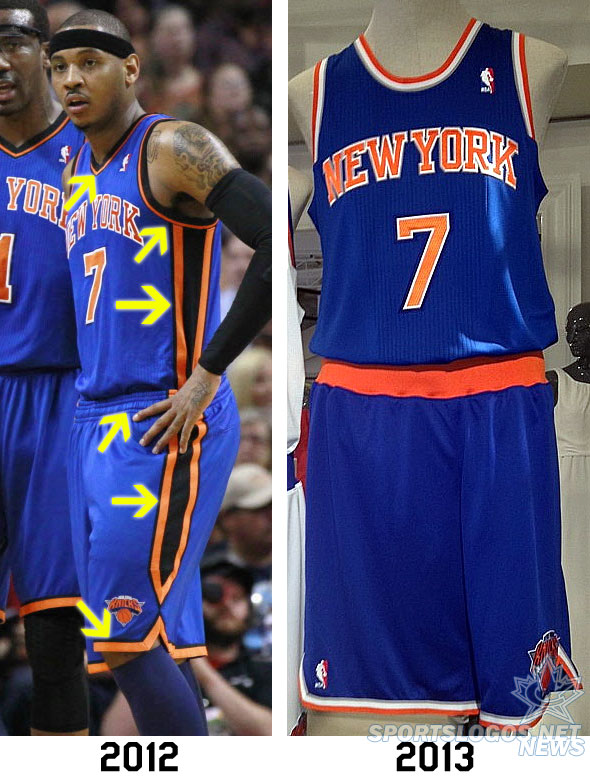 The "Once a Knick. Always a Knick" motto will be seen by every player every time they pull this jersey over their head reminding them that once they're a Knick, they'll forever be associated by the team and remembered by their fans.
Former Knicks great Walt Frazier loved the idea, saying that "(the way the Knicks are) embellishing the legacy of former players is great".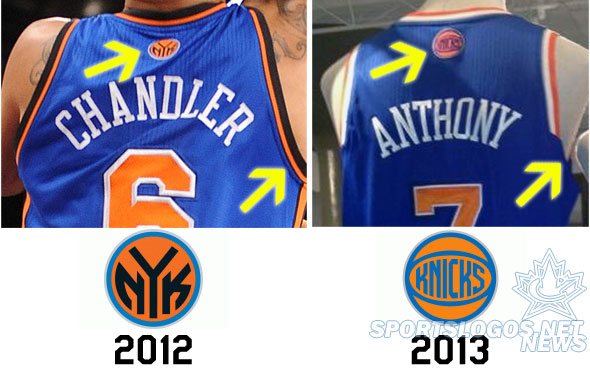 These new jerseys are available for sale already on the New York Knicks official website and can be purchased here.  They make their regular season on-court debut on November 1st against another team debuting their new uniforms, the Brooklyn Nets.
We captured the press conference as it happened and uploaded it to our YouTube channel.  You can view the unveiling and explanation of the various design features and changes below: