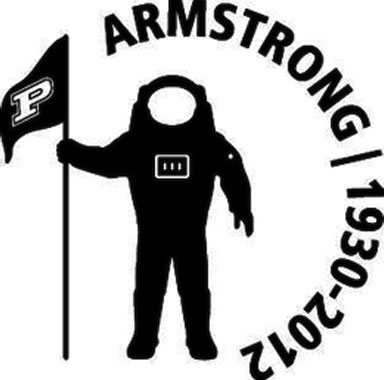 The Purdue Boilermakers football team will honour the legacy of astronaut and galaxy explorer Neil Armstrong with a special helmet decal this Saturday.
Armstrong, who died in late August, was the first man to walk on the moon back in 1969; before he accomplished that astonishing feat he graduated from Purdue in 1955, even returning to earn his Masters a year after his moonwalk.
The helmet decal features the classic shot of Armstrong on the moon holding the American flag… except on this decal the American flag has been replaced by a Purdue flag, which, I dunno, doesn't seem right to me.
Purdue will wear the memorial decal for this weekend's game against Notre Dame on Saturday.