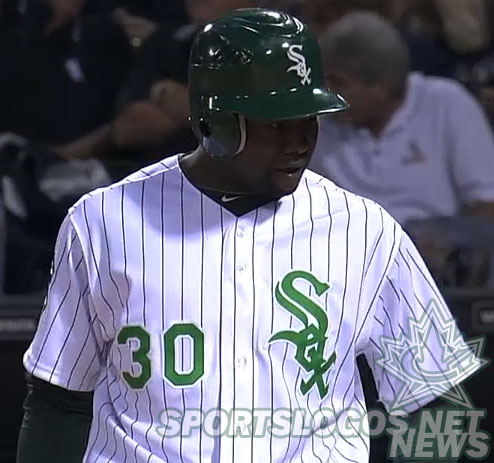 St. Patrick's Day is a big deal in Chicago, it's so big that they even dye the Chicago River green every March 17th.  Pity for the local baseball teams that the regular season doesn't begin until after the big day…
Well that's where inventing a new holiday comes in handy!
Ever since the 2006 season the Chicago White Sox have been celebrating "Halfway to St. Paddys Day" during the last month of the season – this year the event was held on the 7th, which, eh, isn't quite halfway to March 17th… September 17th would be exactly 6 months, or half a year, away.
As part of the celebrations, the ChiSox don green in place of their familiar black.  Green caps, green pinstripes, green numbers, green logos, green undershirts, green belts, and yes! Even green helmets!
Photos below of the green White Sox in action from this past Friday's game against Kansas City…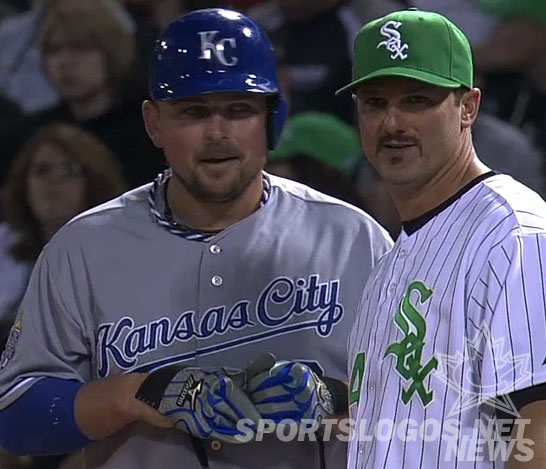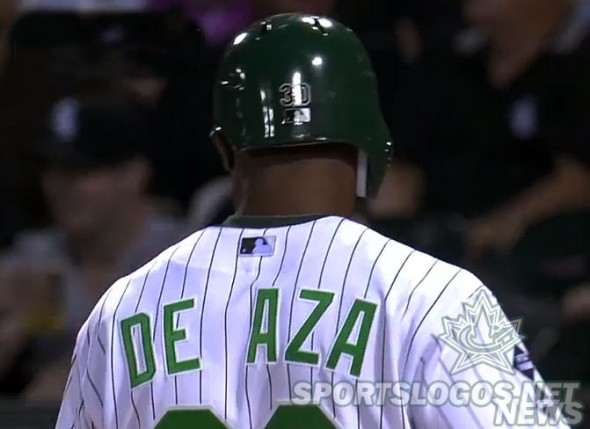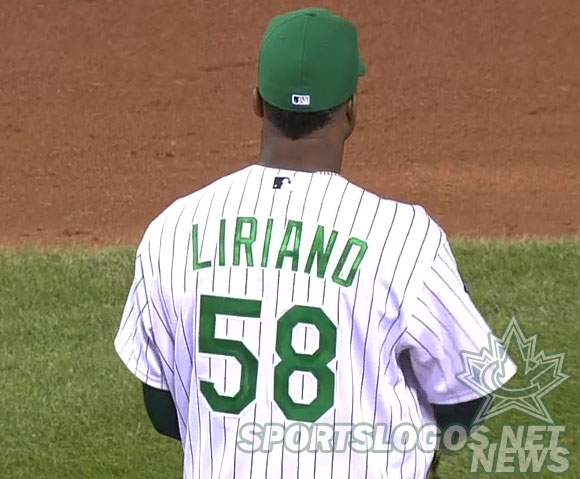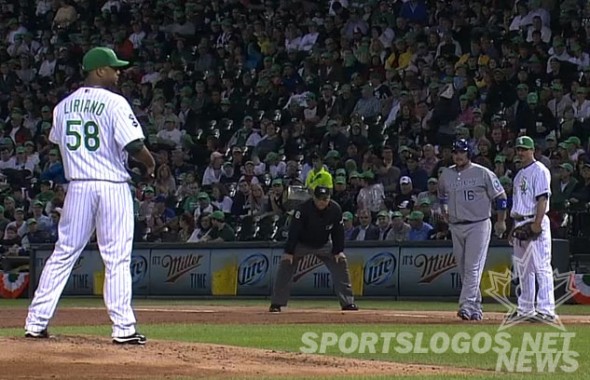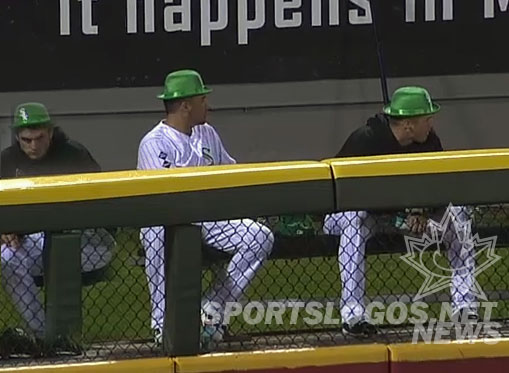 The Kansas City Royals are planning on holding their own "Halfway to St Paddys Day" game on September 17th (uh oh, it's spreading…) no word on if they'll be wearing green uniforms but they will be giving out green KC caps to fans as they enter the stadium.