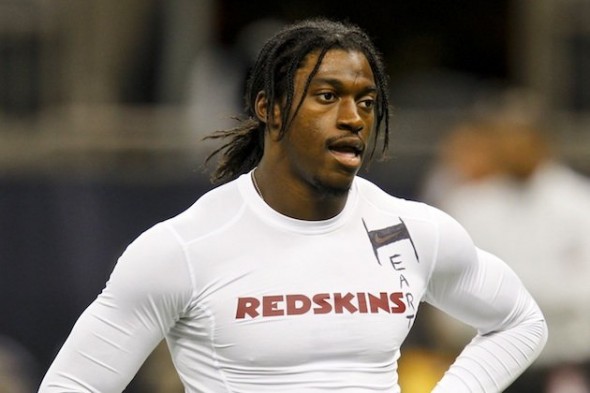 While warming up for the Washington Redskins' season opener against the New Orleans Saints, Griffin was sporting a shirt he had customized with the word "Heart" running down the left side. Why did he feel it necessary to go Sharpie-art on his warmup shirt? The "H" covered the logo of official NFL apparel sponsor Nike. Griffin has a endorsement deal with adidas that pays him quite handsomely.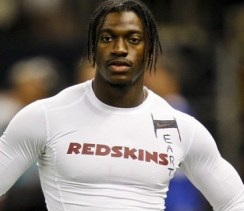 To the surprise of exactly no one, the NFL responded Wednesday by telling RGIII that covering up their best-friend's logo was a no-no.
It won't happen again

-NFL spokesman Brian McCarthy
The NFL said there would likely be no fine, since the transgression was a first time offence and he didn't alter with his game uniform.
Nike wins here, since now we are talking about their 5-year deal with the NFL, and looking at photographs of the NFL's hottest rookie with a poorly covered Nike logo. I mean, how many time have we said Nike in this article alone?
Should the NFL get all the money, and force their players to wear gear for which they don't receive sponsorship money? Is brand consistency all-important? Does Sharpie ever belong on professional sports gear?