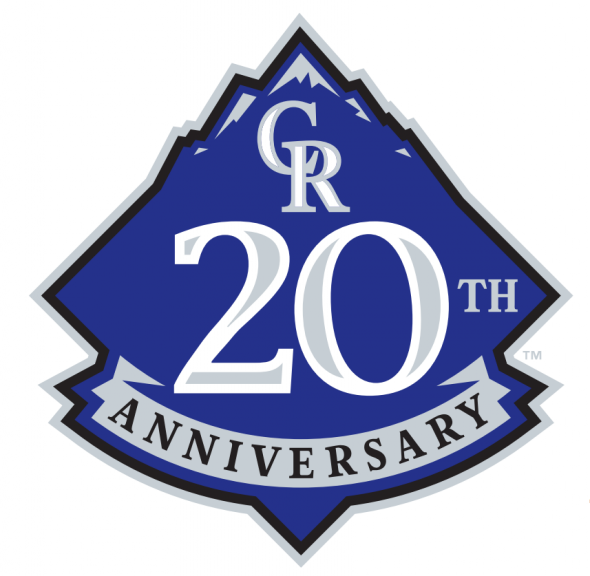 The Colorado Rockies paired the announcement of their 2013 schedule with the unveiling of their 20th anniversary logo yesterday. We got our first look at the new logo courtesy the Rockies' printable schedule file for next season.
The logo features a similar design of the purple mountain peaks from their primary logo, the mountains in this logo continue on to form a baseball diamond to enclose the logo, also included is the "CR" cap logo and the anniversary being celebrated with a banner at the bottom.
It is not yet known if the Rockies will be wearing the logo as a patch on their jerseys, but they have worn patches previously for their first and tenth seasons so I would bet on this also appearing on their uniform sleeves.
We'll keep our eyes open for other clubs hitting milestone anniversaries, the Miami Marlins joined the National League the same season as Colorado and will also be celebrating 20 years while the New York Yankees name will be turning 100 years old in 2013 (that's 100 years since they took the name "Yankees")
Special thanks to Twitter User @cmarkham20 for the heads up on this news item.  If you've got some news that we're missing out on, send us a tweet at @sportslogosnet or an email at ccreamer@sportslogos.net.