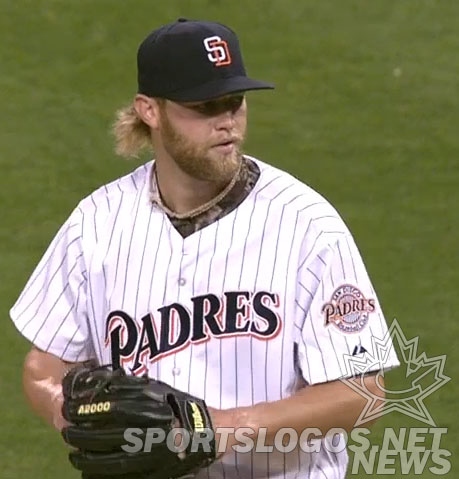 Last night the San Diego Padres and Colorado Rockies fully embraced the Padres wearing their uniforms from 1998, the two teams combined for nine runs in the first inning alone.  Sammy and Mark would be proud.
Yes, in the last of three turn back the clock games held by the Padres this season the Friars put on their pinstripes, their blue and orange lids, and took to the field eventually losing 7-4.
One thing I can say about watching last nights game… they looked like the San Diego Padres out there.  You could probably chalk that up to the classic "well that's how they looked when *I* was a kid" but to me it's this set that is both a classic look for the club while also looking damn good (I threw that last one in there for all y'all "let's bring back the 1978 unis!" folk).  The midnight blue and orange look may not be as instantly recognizable as the brown and yellow but it'd still be unique in today's Major League Baseball (but next year, not so much).
Moving on to the uniforms worn last night…
The Padres got a lot right with this uniform and like most teams are doing these days they paired it with the proper helmet.  The MLB logo was absent from the back collar which is correct for the time period they were flipping back to.  There's only one misstep that I noticed and it's being a little picky but…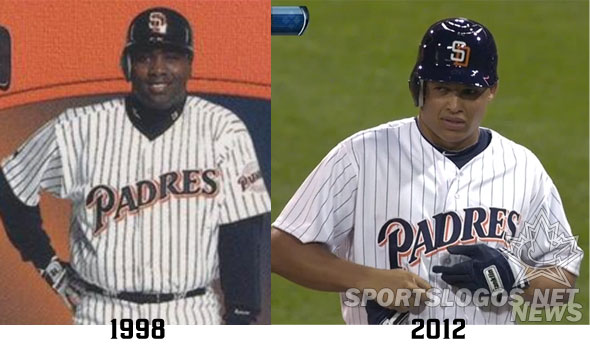 The pinstripes are too far apart.  Yup, picky.  Look at the amount of pinstripes running into the "P" and the "R" of the two uniforms above, you'll see Tony on the left has one extra for each letter.  Otherwise, lookin' pretty good I'd say.
Scroll on down to see more pics of the Padres from last nights game: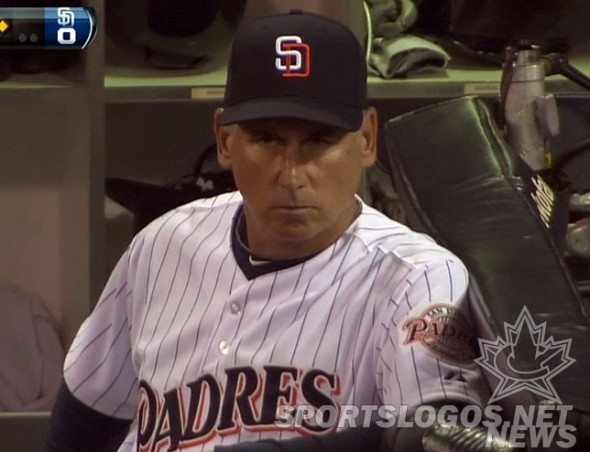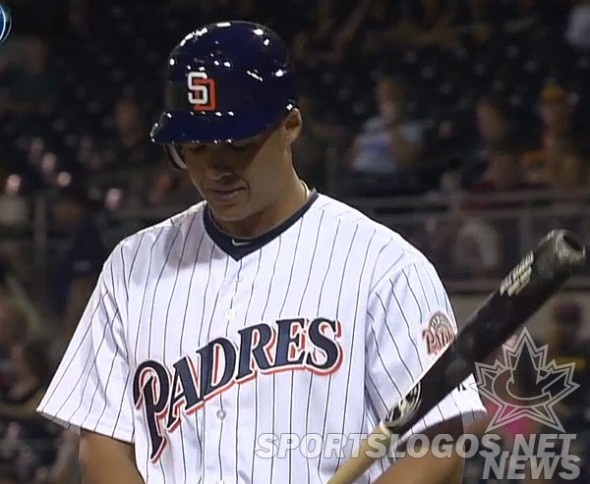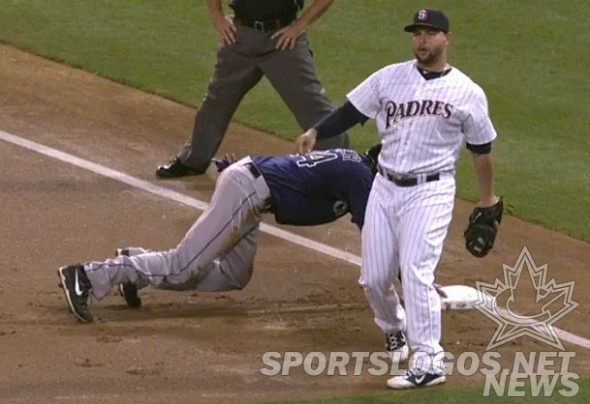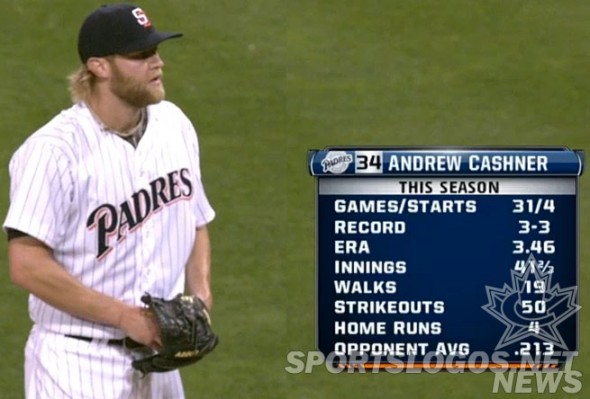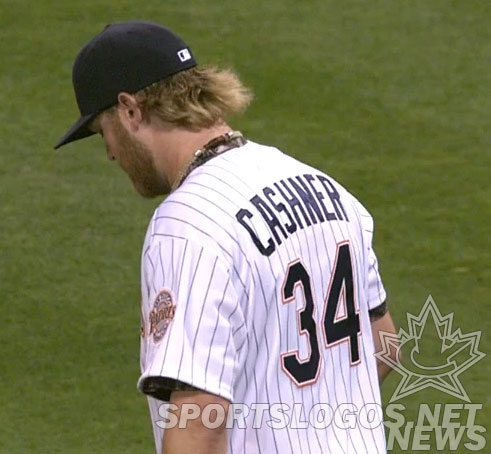 Tonight the Arizona Diamondbacks will also be turning back to the 1990s when they wear their purple and teal alternates of the day against the San Francisco Giants.  We'll also be sharing pics from that one so stay tuned!