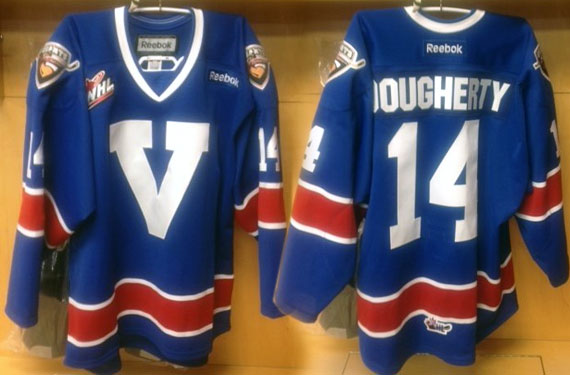 For their home opener this Friday the Vancouver Giants of the Western Hockey League will be honouring the 1946 Vancouver Canucks.
The '46 Canucks (who are not linked in any way other than name to the NHL's Canucks) won the Pacific Coast Hockey League championship and will be enshrined in the BC Sports Hall of Fame on Thursday.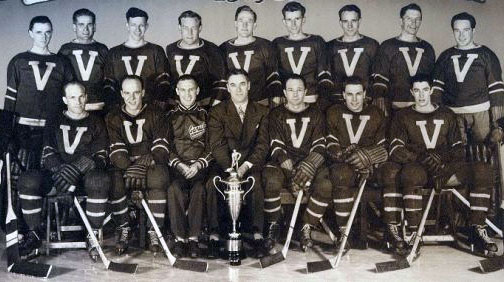 The jerseys are blue with red stripes on the arms and bottom with a large white V on the front.  Giants logos are on either shoulder, they do differ slightly from the jerseys worn by the Canucks in 1946 as you can see from the original team photo above.
Vancouver opens their 2012/13 WHL schedule on Friday, September 21st in these uniforms against their rivals from the island, the Victoria Royals.