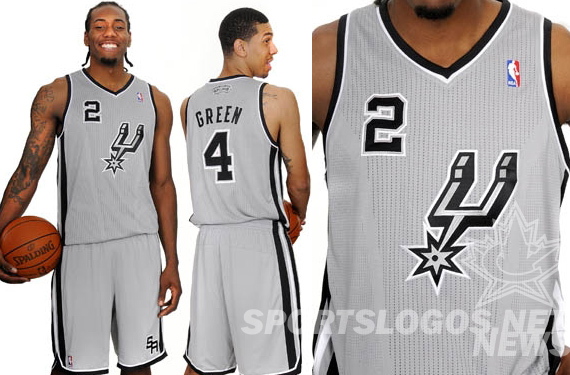 The San Antonio Spurs posted photos on their website today of their new alternate jersey for the 2012-2013 season. The uniquely designed silver jersey features only the clubs' secondary Spur logo on the front with the player number on the upper right side of the jersey.  These new uniforms will make their on-court debut against the Oklahoma City Thunder in San Antonio on November 1st.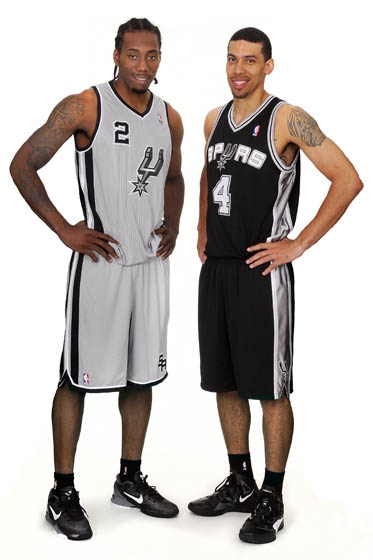 What makes this uniform especially unique is the lack of any words whatsoever on the jersey front, just an icon, something the Spurs claim in their press release is a first in the NBA.  The sides of the jerseys have white and black trim, the Spurs primary logo is on the back above the player's name. Another secondary logo, featuring just the city initials of "SA" in black is on the front of the shorts.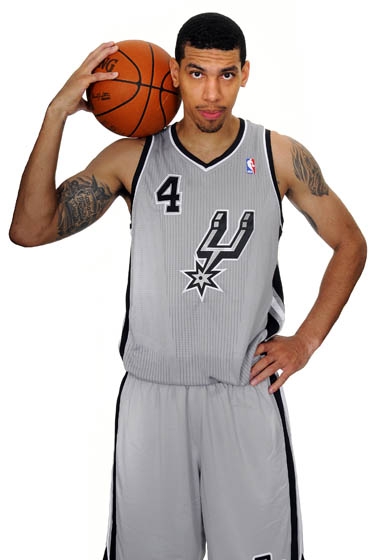 The Spurs last went with a silver-based jersey on a regular basis during their inaugural NBA season of 1976/77, while the numbers in the upper corner of the jersey bring back scary memories of the wild-design ride that several NBA clubs took us on in the mid-to-late 1990's – anyone remember those Raptors, Rockets, and Hawks uniforms?  Oh my…
How do they strike you? Just the logo? Chest number? Seems like a distinctive look without going wild and crazy.