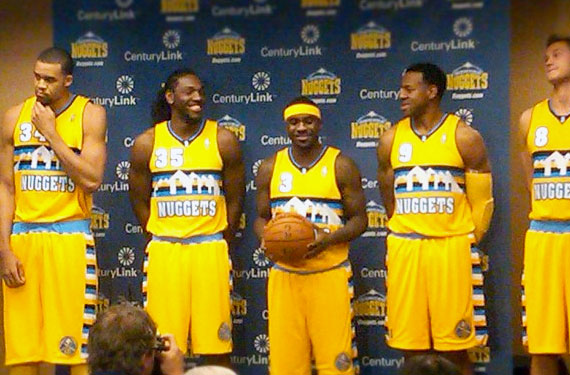 The Denver Nuggets long lost, but never forgotten, skyline logo has returned today with the introduction of their new alternate jersey.
Unlike the original skyline jersey, which was worn between the 1982/83 and 1992/93 seasons and were navy blue, these new jerseys are yellow – a better match for the current baby blue and yellow colour scheme.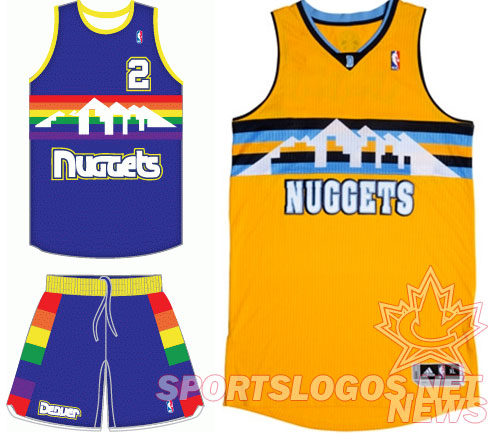 The logo used for the skyline is exactly the same as it was in the logo originally used by the club, either a nod to the history of the logo or the Denver skyline has actually not seen any changes in the past twenty years.
The "NUGGETS" font across the front of the jersey has also been updated, there is also a powder blue "D" logo on the collar.  Player number has switched sides from the players' top left to their top right (don't worry, there's still room for an ad patch for next year)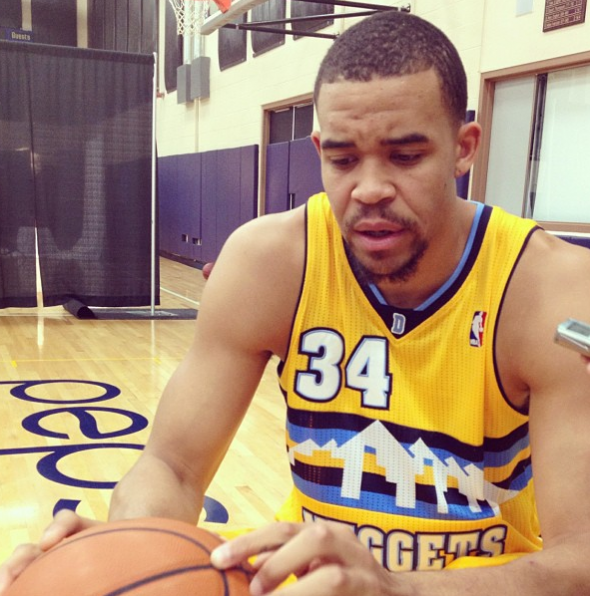 Denver will wear these new yellow skyline jerseys an incredible 18 times in the upcoming season.
Jerseys are available for sale now here.