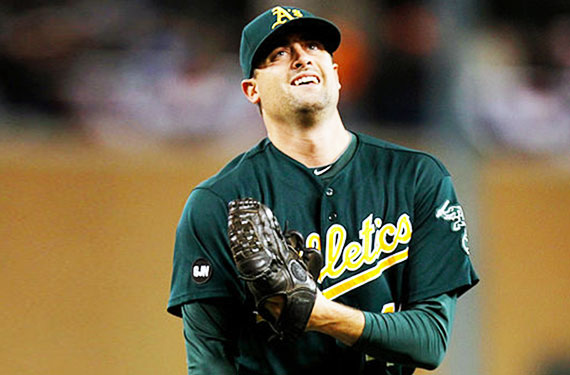 While the Oakland Athletics were celebrating their come-from-behind AL West Championship last week pitcher Pat Neshek couldn't be further away from the joy being experienced by his teammates in the Bay Area.
Neshek and his wife had just lost their first and only son, Gehrig John Neshek, who was only 24-hours old with absolutely no indication anything was wrong.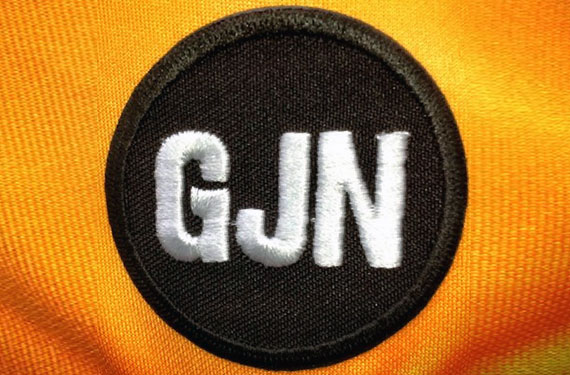 Only three days after the birth and death of his son, Pat returned to the A's joining them for the opening game of their ALDS matchup in Detroit even taking the mound in that first game with a memorial patch honouring his son on his sleeve.
"As soon as I got out there and started playing catch, it takes your mind off all the bad stuff, it's a good way of healing. I don't think we'll ever get over it, but this is a good way to put the pieces back together." – Pat Neshek
The patch is a simple black circle with the initials of Neshek's infant son "GJN" in white.  It appears on the right sleeve of all four team jerseys and will be worn by the club for the duration of the post-season.