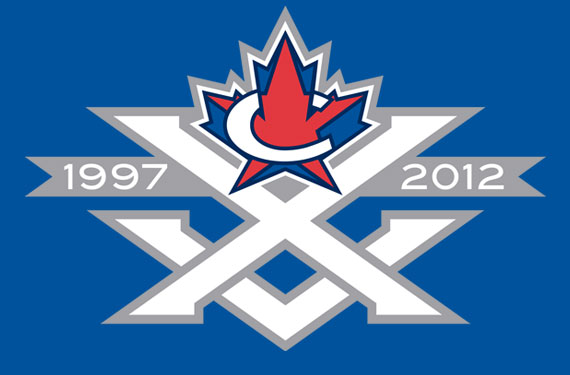 Welcome everyone to the re-designed SportsLogos.Net!
After nearly a year of planning, designing, coding, and testing we're pleased to finally be able to make this change live to all of our loyal users out there in celebration of our 15th anniversary!
Things have been moved around, re-painted, and most importantly re-coded to create the easiest and quickest browsing experience possible.
Back on the main site (not on this page) you'll notice a black bar above the main content with sport names, this is how you can now access the logo sections – leagues will appear as you hover over each sport.  If you click a sport you'll be taken to the entire sport page, or you can click on the category or the league that appears on the drop down menu, entirely up to you which page you launch from.
Every internal page now also has a breadcrumb which will make navigating your way back through the site easier, this breadcrumb will stick to the top of your browser as you scroll past it preventing you from having to scroll back up to find it.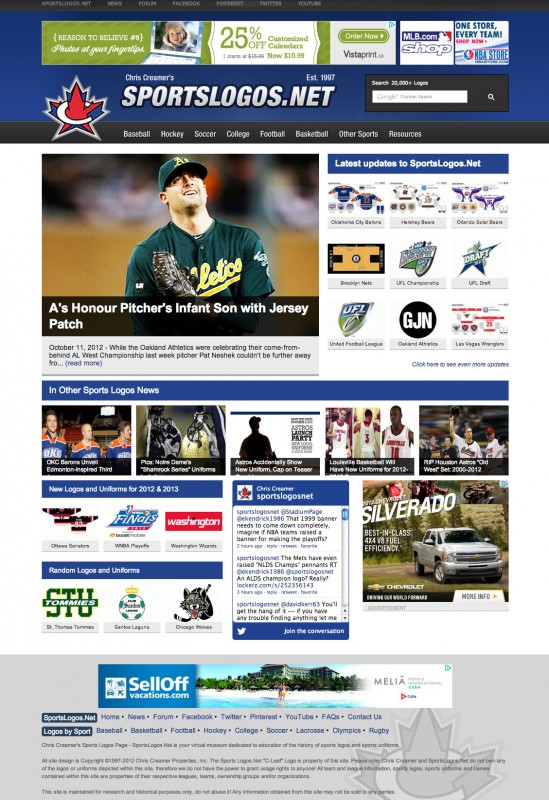 The new search feature, now powered by Google, will bring up results for the logo site as always but now also the news articles and message board posts.  If you miss the old Image View of the old search, you can click the "Images" tab on the search results page.
You can rate logos again! It can be found on the logo detail page on the left hand side.  Also on the logo detail page you'll notice an expanded "Other Logos from this Era" section, giving you access to all the logos and uniforms used by that team (that we have) during the period that logo was used.
The new updates section goes waaaaay back now, forget the last 50 teams updated, how about the last 300 or so logos with thumbnail previews of the actual added or updated logo?
Temporarily missing are the logo almanac features such as the league annuals and champions pages, they will be returning in the coming weeks – they just weren't quite ready in time for the re-launch.
All of our social links are now featured along the uppermost bar, YouTube, Facebook, Twitter, Pinterest – if you're looking for more logos news and content those avenues are the quickest and best way to get it.
We appreciate all your support over the last 15 years, for fun here's a gallery of every page re-design this site has ever had over the years… For all you under-20 year olds out there, warning, the '90s were not kind to the Internet:
* Click any image for a much larger version, images open in same window *
If you have any comments, complaints, suggestions, compliments? about the new look please share them here on the comment section of this article or you can use the contact form on the site.
Thanks,
Chris