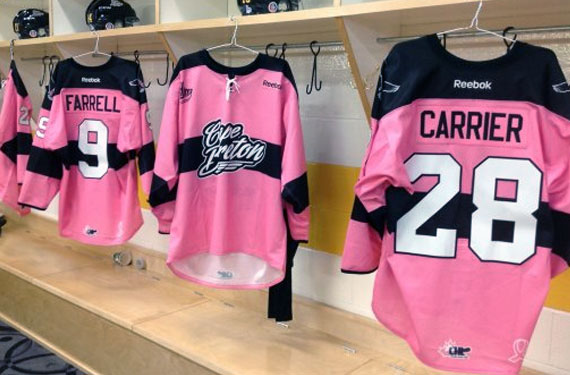 It's that time of year again, it's October – Breast Cancer Awareness Month!
What started as a few minor league baseball and hockey teams adding pink accents to their uniforms only a decade ago has turned into a full-out, major league pink love fest.  Uniforms, wrist bands, shoe laces, cleats, ribbons, caps, jackets… if it's worn on the field or the ice there's a good chance there will be some pink in there.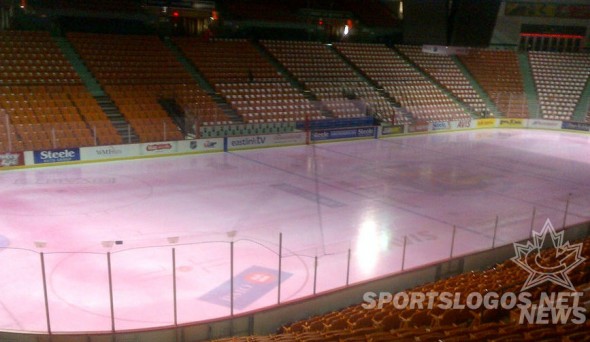 Most of the pink items are auctioned off either in-stadium or online following being worn in the game, with proceeds being passed on to various charities, usually breast cancer focused – what percentage that is has yet to be determined but a recent article on BusinessInsider.com suggests it's not very high.
We've gone from team-to-team to try and get the information on who's wearing pink and when they're doing it, as you'd expect considering what season we're in the majority of participants are minor league hockey teams.
But we'll start with the professional leagues first…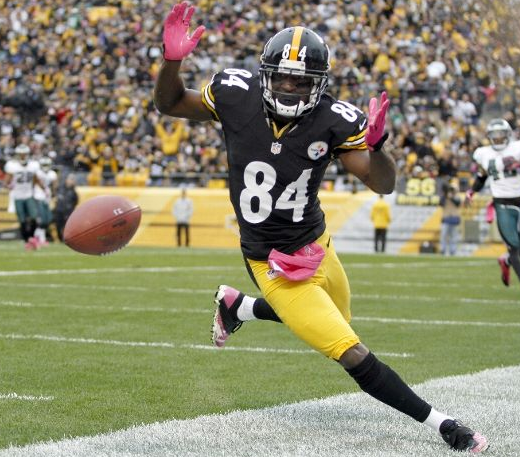 In the National Football League for the past two weeks the majority of teams were wearing pink gloves, shoes, towels, wrist guards, and arm bands on the field while coaches and reserve players wore pink caps on the sidelines. Team captains also had their NFL-mandated captains' patches pink-washed.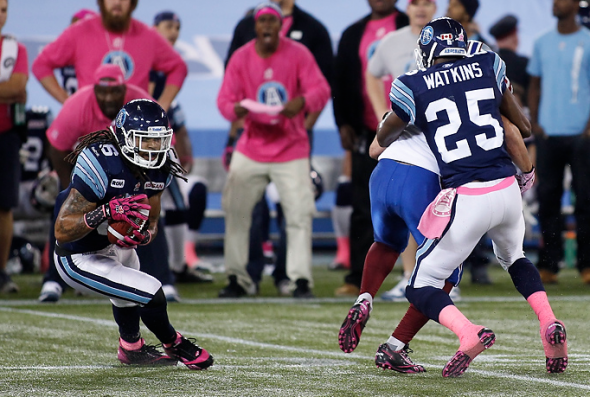 Up north, the Canadian Football League upped the pink-o-meter a notch above the NFL did, at least when it came to those on the sidelines.  Bright pink shirts and caps for coaches in addition to similar pink accessories on the on-field players.
In case you were wondering, Major League Baseball does their breast cancer awareness on Mother's Day in May.  Much like players in the NFL and CFL, in MLB players and umpires wear pink accessories like wristbands and ribbon patches but some players go that extra step and use pink bats when they step up to the plate.  Several Minor League Baseball teams also go with pink during various points in the season.  Major League Baseball is also the only of the big leagues to do a prostate cancer event, wearing powder blue in place of pink for Father's Day.
Moving onto hockey, when it comes to wearing pink in the month of October nobody does it like the Canadian Hockey League, 18 teams wearing and auctioning off full-pink uniforms (not accessories) this month alone, with most of them being be worn this weekend.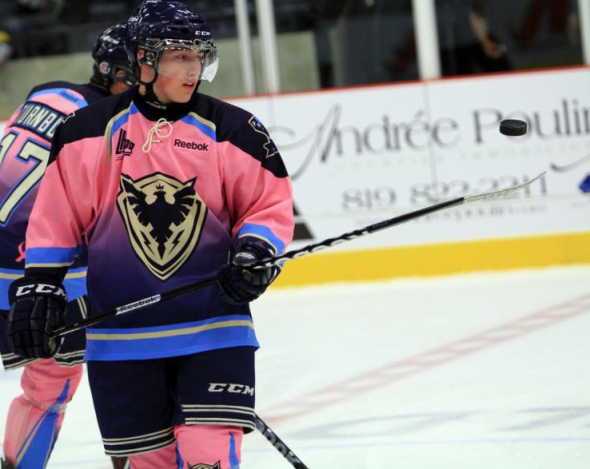 In the QMJHL the pink schedule looks like this…
October 19, 2012:
Rimouski Oceanic, Moncton Wildcats (also Oct. 21st), Halifax Mooseheads (pink ice too), and Baie-Comeau Drakkar
October 20, 2012:
PEI Rocket
October 27, 2012:
Cape Breton Screaming Eagles, Blainville-Boisbriand Armada (also Oct. 28th)
Already Played:
Chicoutimi Sagueneens (Oct 9th), Sherbrooke Phoenix (Oct 12th)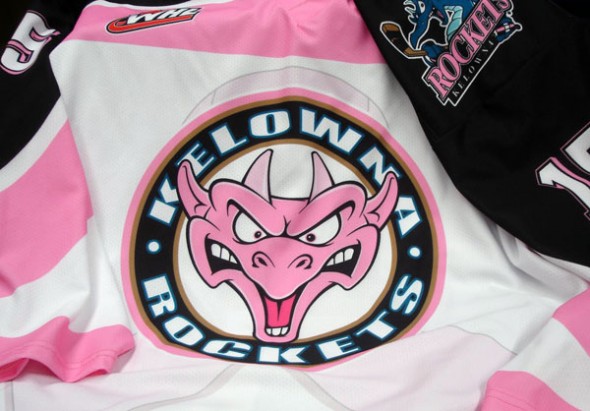 The Western Hockey League's Pink Schedule…
October 20, 2012:
Saskatoon Blades, Kelowna Rockets, and Portland Winterhawks
October 27, 2012:
Everett Silvertips and Medicine Hat Tigers
October 28, 2012:
Calgary Hitmen and Seattle Thunderbirds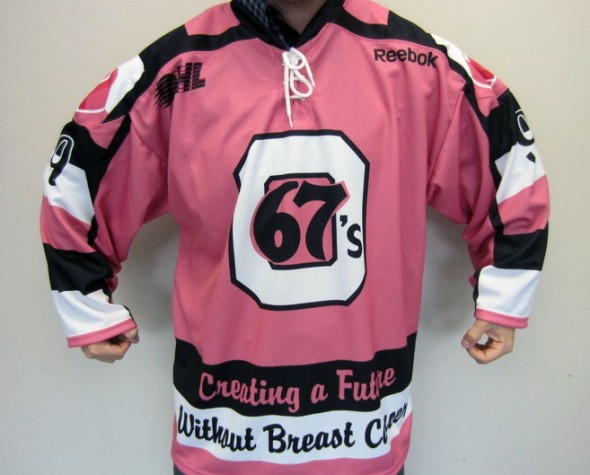 Last season the OHL held most of their breast cancer events in February, I couldn't tell you why, but for this season we have/had three teams going pink in October.  The Plymouth Whalers started things off wearing pink last Saturday (Oct 13th) followed by the Ottawa 67s on the 14th. The Saginaw Spirit will do so tomorrow night, Oct. 20th.
In the American Hockey League I've got 15 of the 30 teams wearing a pink-themed jersey at some point during the 2012-13 season, due to their regular season not starting until mid-to-late October most teams push their "pink in the rink" events back into the second half of the season.
Your 2012-13 AHL Pink Uniform Schedule:
October 26, 2012: Providence Bruins
October 27, 2012: Chicago Wolves, Portland Pirates, Syracuse Crunch
November 17, 2012: Bridgeport Sound Tigers
November 25, 2012: Hershey Bears
January 5, 2013: Wilkes/Barre-Scranton Penguins
January 11, 2013: Texas Stars (again on Jan. 12)
January 19, 2013: Rockford IceHogs
February 2, 2013: Worcester Sharks
February 9, 2013: Charlotte Checkers, Manchester Monarchs
March 2, 2013: Lake Erie Monsters, Springfield Falcons
March 23, 2013: Houston Aeros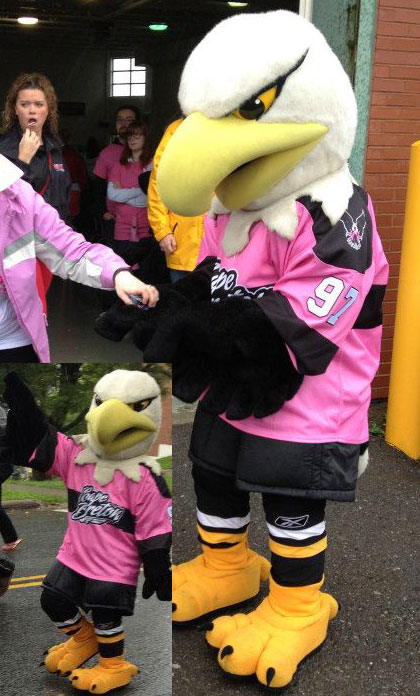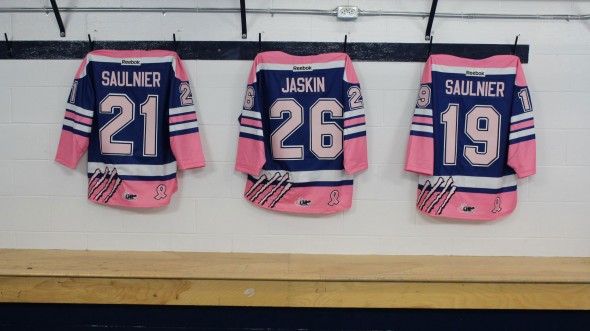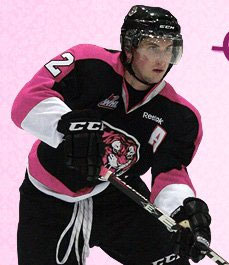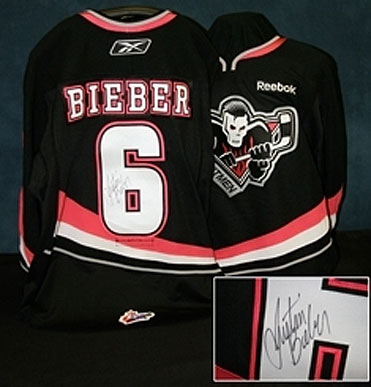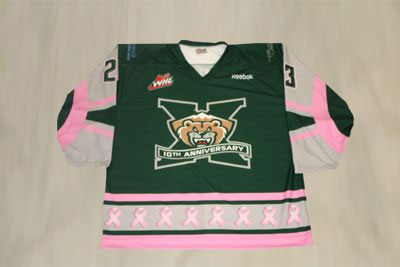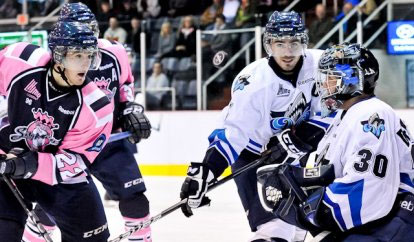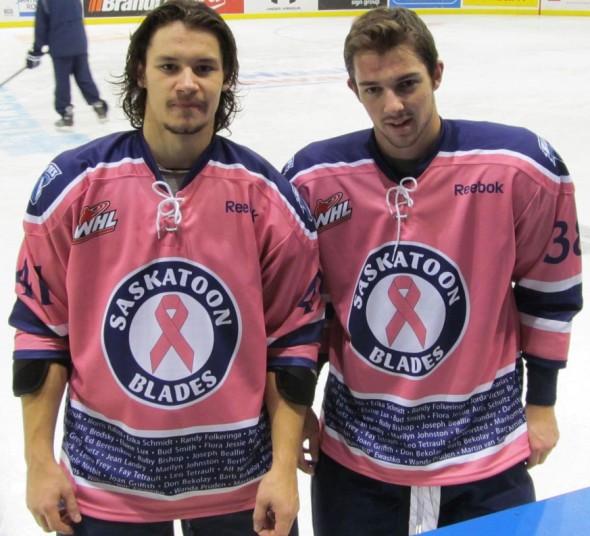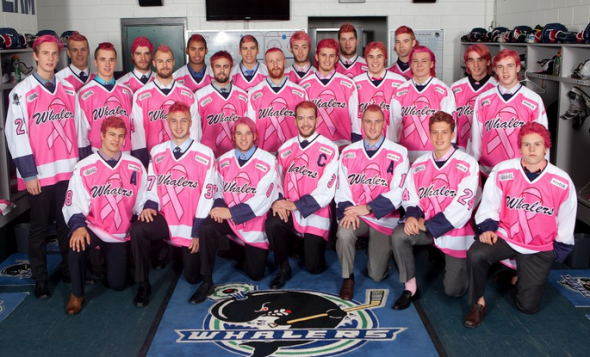 I'm sure I'm missing a few here and there, not to mention what's probably going to be worn in the ECHL and Central Hockey Leagues.  If you're aware of any dates I missed please comment on the thread or sent us a note on Twitter @sportslogosnet.