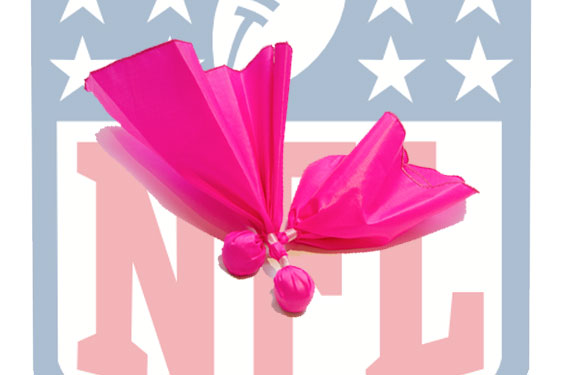 Thanks to a letter from 11-year-old football fan Dante Cano, the National Football League will be using pink penalty flags for their Miami Dolphins – New York Jets game this Sunday night.
Cano wrote a letter to NFL commissioner Roger Goddell suggesting the league use pink flags as part of their breast cancer awareness month going on presently.
"My name is Dante Cano. I am 11 years old and I am from Marlboro, New Jersey. I wanted to know if you could use my idea of pink penalty flags in October for breast cancer awareness."
Dante and his family will be at the game in East Rutherford this weekend to present the flags to the game officials pior to kickoff.
You can see Dante's letter over at the NFL Communications website here.