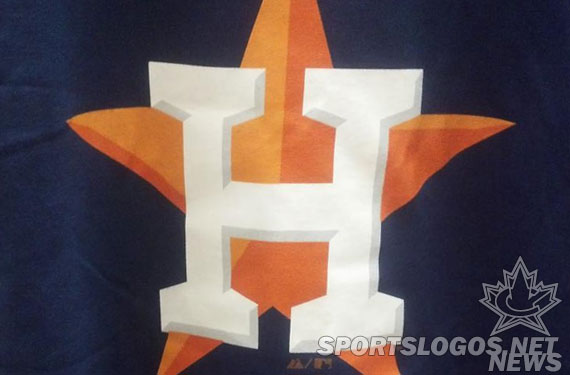 After several blurred and hard-to-see leaked new Houston Astros logos for the 2013 season, we finally got ourselves a nice clean image for a change.
Twitter user Ernest Moreno (@astromo1977) spotted the new logo on a t-shirt on sale at his local Academy store and snapped the following pic: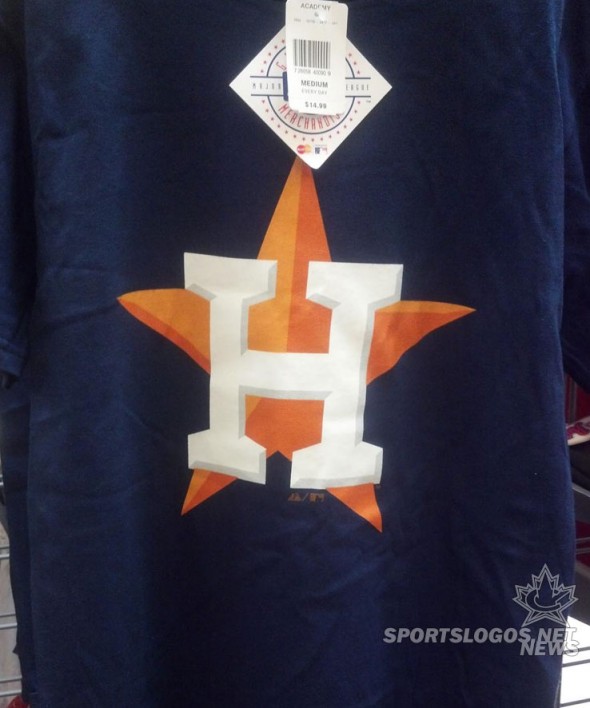 Following the leaks earlier from Topps and the Houston Astros themselves, I am very comfortable in saying that this is indeed your new Houston Astros cap logo for the 2013 season – throw a circle around it and you got your new primary logo too.
This is our first confirmed indication of a bevelling on the logo and it came in just minutes after we posted a mockup of a bevelled Astros logo based off of the Topps leak from earlier today.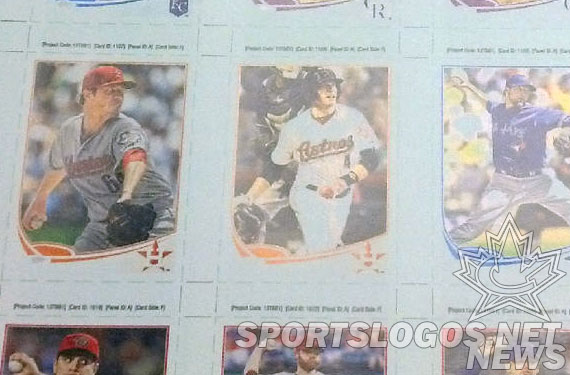 The logo is heavily based off of the cap logo used by the team from 1965-1993, the 'H' is in a modified font, and as just mentioned both the H and star have bevels where the original logo was flat.
UPDATE (8:20pm ET): Academy, the store where this t-shirt was spotted has issued a press release apologizing for leaking the logo (somebody should tell them that the Astros already leaked the logo weeks ago). In case anyone doubted it's authenticity, this should just about erase any of that.
Academy Sports + Outdoors (d/b/a Academy) today apologizes to the Houston Astros fans, the Astros organization and Major League Baseball as a result of the inadvertent leak of small quantities of the new Astros product.
"We express our apologies to Houston Astros fans, our partners at the Houston Astros ball club, along with Major League Baseball for inadvertently releasing the new Astros t-shirts in limited quantity," says Rodney Faldyn, Academy Sports + Outdoors CEO & President. "We take pride in our ongoing partnership with the Astros, and this oversight is not our standard business practice. We are looking forward to celebrating the official jersey launch with the Houston Astros on November 2, 2012."
A limited quantity of the new Houston Astros product was released early to the sales floor of select Academy Sports + Outdoors store locations in Houston. That product has been removed from the sales floor and is no longer available for sale.
The merchandise that was displayed represented a small portion of the Astros new identity. The entire identity, including the primary logo, authentic field jerseys, batting practice jersey, caps and new mascot will be unveiled at the November 2nd Launch Party at Minute Maid Park at 6 p.m. (Gates open at 5 p.m.).