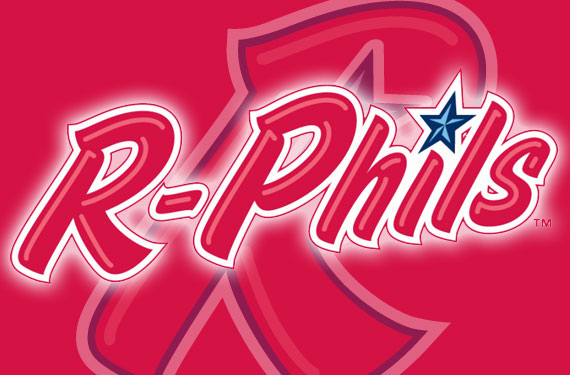 After 46 years as the Reading Phillies, the Double-A Eastern League club announced Sunday that they would be changing their name for the 2013 season.  No fears Reading fans, they'll still maintain their affiliation with the Philadelphia Phillies, one of the longest Minor League – Major League relationships to exist in all of baseball.
The new name is scheduled to be announced next weekend, Saturday November 17th at an event at their home stadium, FirstEnergy Stadium beginning at 11:30am.  It is said the reason for pursuing a new name is to give the people of Reading a team name of their own to cheer for, and you can't argue with that.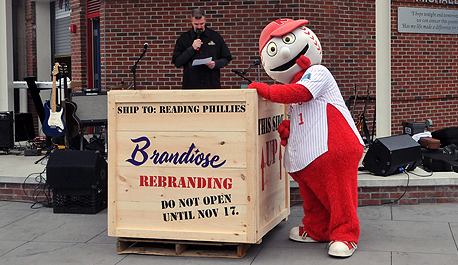 We here at SportsLogos.Net are always on the lookout to see if a team or manufacturer has slipped up and inadvertently made their changes public and this occasion is, of course, no different.
So, if you like surprises, read no further because here be spoilers.
While we cannot 100% confirm that the following will be the name, it sure seems likely that the Reading Phillies will be known as the Reading Fightins or the Reading Fightin' Phillies for the 2013 season.
What's our reasoning?  Domain registrations.
The Reading Phillies registered the following three domain names on August 14, 2012:
FightinsBaseball.com
ReadingFightins.com
ReadingFightinPhillies.com
All three of those domains have been listed as owned by:
Reading Phillies Baseball Club
P.O. Box 15050
Reading, Pennsylvania 19612-5050
United States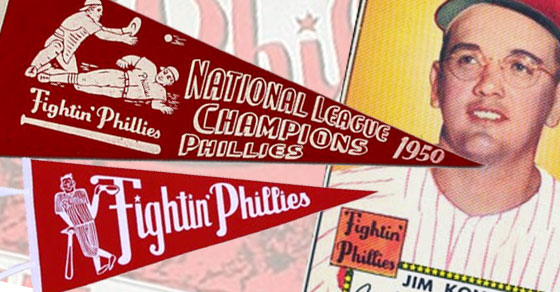 "Fightins" was a popular nickname used to describe the Philadelphia Phillies teams back in the 1950s and 1960s – fans, media, and even the club itself was frequently referred to as "The Fightin' Phils".
While we now have a good idea what the name will be, we still need to wait on the new logos and uniforms and we have great reason to be excited as they will be handled by the guys at Brandiose.
From the Reading Phillies website:
Based in San Diego, California, Brandiose has dreamt up unique team names, mascots, and looks across Minor League Baseball. They have designed the logos for the Harrisburg Senators, Lehigh Valley IronPigs, and Richmond Flying Squirrels as well as reimagining the look of the Cincinnati Reds, America's oldest baseball club.
What are your thoughts on this possible name?  Does it strike anyone as odd that the team would change for their own identity only to take on another from their parent club?
UPDATE (11/12/12): The day we originally posted this story the Reading Phillies went out and registered ReadingRailroaders.com, possibly due to some of the feedback the report of this new name was getting?  Or perhaps just to try to throw us off? Who knows, but we'll keep you posted on if anything happens next – we'll find out if it's the Reading Fightins or the Reading Railroaders on Nov. 17th.  Hat tip to Mike in the comments for the heads up