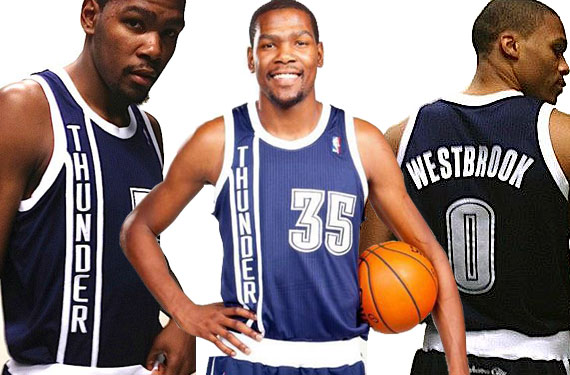 For the first time since their relocation to Oklahoma, the Western Conference Champion Oklahoma City Thunder have unveiled a new jersey, the new uniform will make its on-court debut tonight against the Detroit Pistons.
Navy blue with a vertical design and striping, the uniform is radically different in design from either the Thunder home and road jerseys but does still maintain the font from the regular set.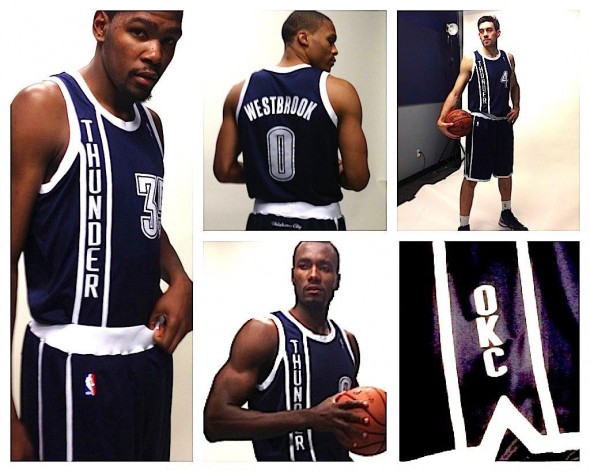 The shorts have an "Oklahoma City" scripted wordmark on the back near the waistband to "provide a classic, yet modern, application" and the "OKC" spelled out vertically along the side "embraces the organic and loyal support of the fans who chant those letter during home games."
What stands out the most from this design is the presentation of the jersey script on the front of the uniform, the team says it "demonstrates strength and illustrates the rising nature of our team and community".  The Thunder also refer to this design as "unique" regardless of the fact the Cincinnati Royals used a very similar design in the 1970s.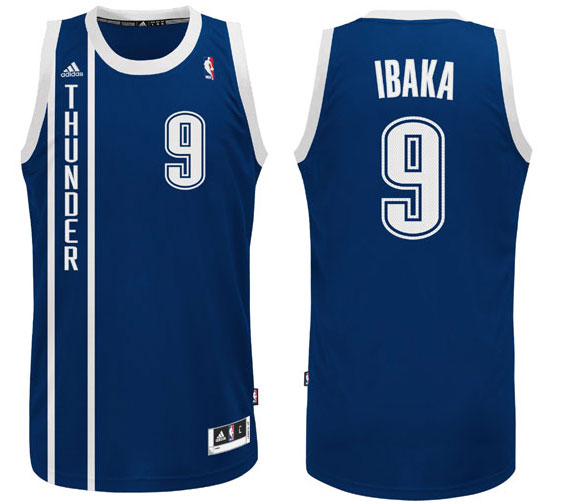 The team added that "the minimalist design and clean lines are timeless and reflect the personality of our industrious, hard-working, proud and committed community".
In other words they had a design and then came up with reasons for the various elements after the fact.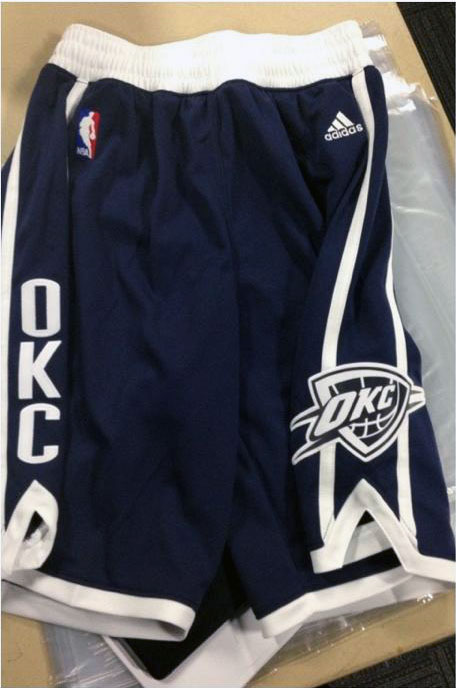 The third jersey will be worn for the following games.  Note that 10 of the 12 are road games as the NBA only allows a team to wear dark alternates at home twice per season:
November 9th vs Detroit Pistons (Home Game)
December 4th at Brooklyn Nets
December 20th at Minnesota Timberwolves
December 31st vs Phoenix Suns (Home Game)
January 7th at Washington Wizards
January 18th at Dallas Mavericks
January 27th at Los Angeles Lakers
February 12th at Utah Jazz
March 1st at Denver Nuggets
March 11th at San Antonio Spurs
April 5th at Indiana Pacers
April 11th at Golden State Warriors
The new uniform is available for purchase now online at NBAThunderShop.com or in person at the Chesapeake Energy Arena in OKC.