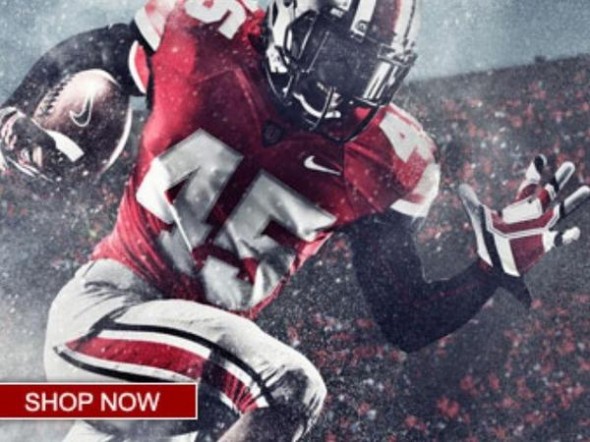 Ohio State has worn a new Nike Pro Combat uniform each of the past two years, so one expects the same for 2012. The Michigan game is coming up in two weeks, which would be the ideal time to release them. So, why haven't we seen a leak? Well, maybe we have.
The image above was posted on Nike's website, showing what looks to be Ohio State Pro Combat uniforms. (Withholding comment on that assinine name. Oops.)
Rumors have spread quite fast along Buckeyes message boards, twitter and facebook. Our Twitter follower Avi Stein @Steinosaur19 drew our attention to the following: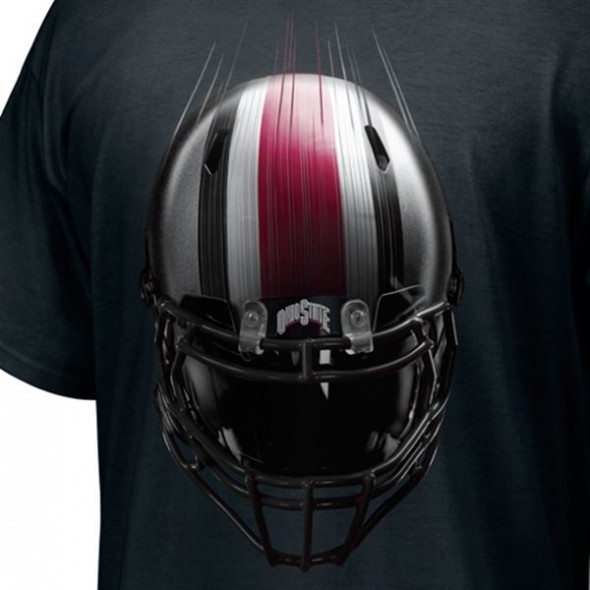 A tshirt on the FootballFanatics website, but not currently available for sale, it seems to show the new helemt design. It matches up quite nicely with the Nike image as well, so it seems legit.
Less likely, it seems, are the rumors that the numbers would have a Buckeye texture, as seen on this shirt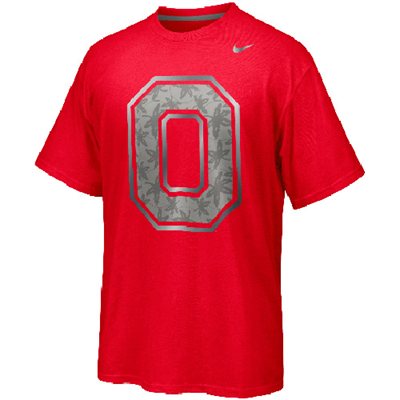 The photo from Nike seems to show the numbers as a plain white.
Last year's OSU Pro Combats were relatively well received, though some called them a little "Iron-Man-esque."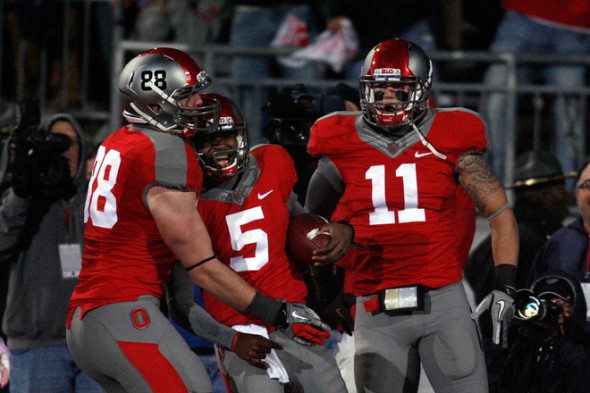 What do you think? Are these the new Ohio State Pro Combats for 2012? Have you heard any other rumors?