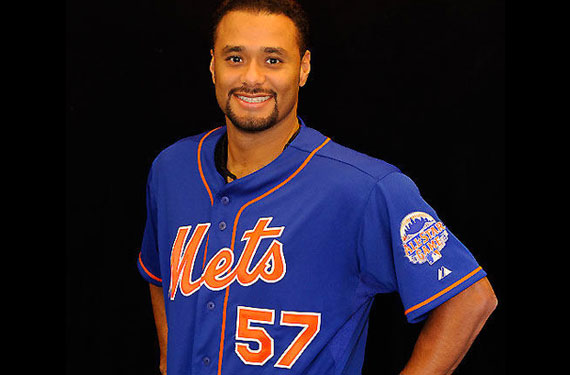 For the first time since (could it really be?) 1984 the New York Mets will have a blue alternate jersey as part of their regular uniform set.
Unveiled earlier today via a Tweet courtesy @Mets we got our first look at the two new blue alternate jerseys the New York Mets will sport in the 2013 season.
The first photo shows Johan Santana wearing the new home alternate (and also gives us our first look at the 2013 MLB All-Star Game patch on the jersey).  Jersey is blue with orange "METS" script across the front outlined in white, like the 2012 "Los Mets" jersey it has orange piping down the front and on the sleeves.  Player number is also on the front to the lower left of the team name.
We didn't get a look of the back of the jersey but we have gotten our hands on what it'll look like.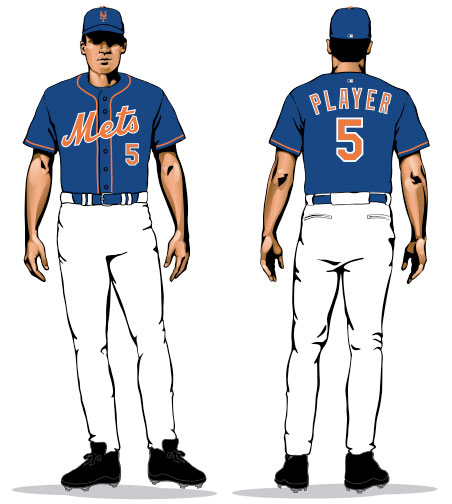 The player name and number do match the same style as the front of the jersey.
Later unveiled, also via their Twitter account, was the new blue road jersey which as we had heard earlier featured the "NEW YORK" wordmark, similar to their current road jersey, except in silver trimmed in orange.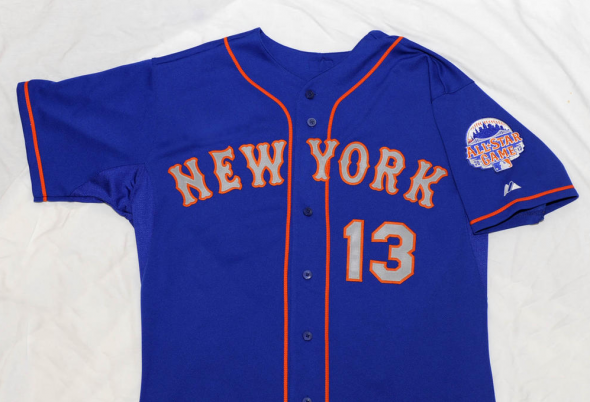 And, like we did with the home alternate, here's a shot of the backside of the uniform: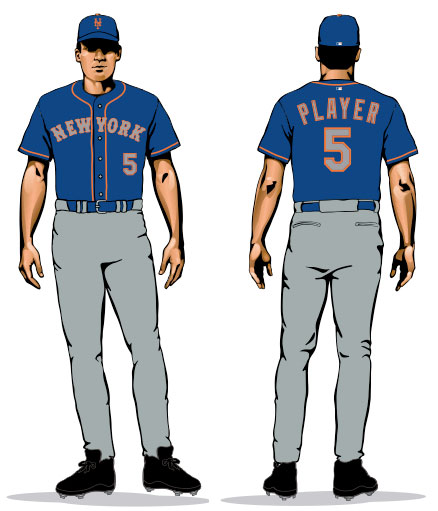 This silver wordmark on a blue jersey mimics what the club wore back from 1982-84 as their road alternate jersey, which according to our records (and correct us if we're wrong) was the last time the team wore a blue jersey on a regular basis: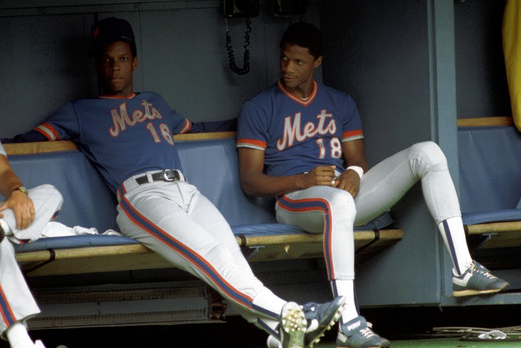 The jersey is similar to the Spring Training/Batting Practice uniform the club started using this past Spring, all that's missing is the orange piping down the front, to give you an idea of just how beautiful this uniform will look in action just picture the orange piping on this: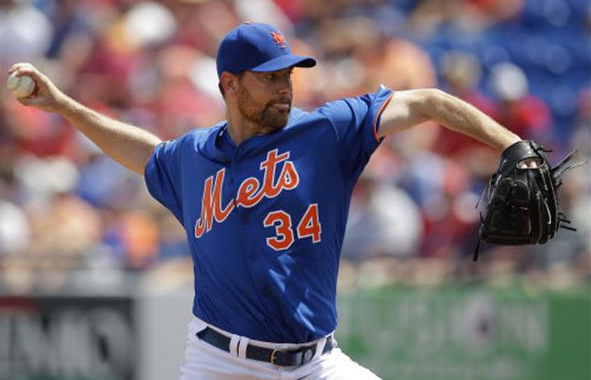 It doesn't appear that the new uniforms are available for sale just quite yet on MLB.com but stay tuned and I'm sure it'll get up there by the end of the day.
—
Special thanks to Twitter users @cjnesi and @DonCheech for alerting us to this story