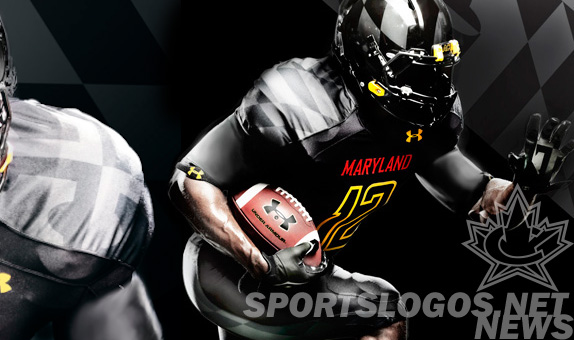 The Maryland Terrapins, continuing their drive to be the 'Oregon of the East' have announced yet another special uniform, this time in 'Black Ops' fashion for their upcoming game against Florida State. While the name is pure hokum, the new look seems to be comparatively clean and tasteful. Though, compared to some uniforms this team sports, a jockey's silks could appear tasteful.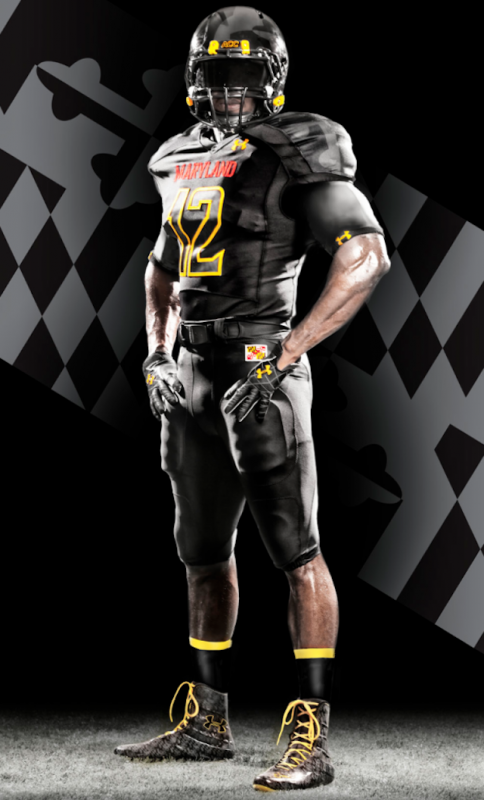 The uniform is mostly black, with the Maryland state flag images placed large and grey on the pants striping, shoulders, and helmet. Touches of yellow trim in various spots and a red 'Maryland' across the chest are the only colors to be seen.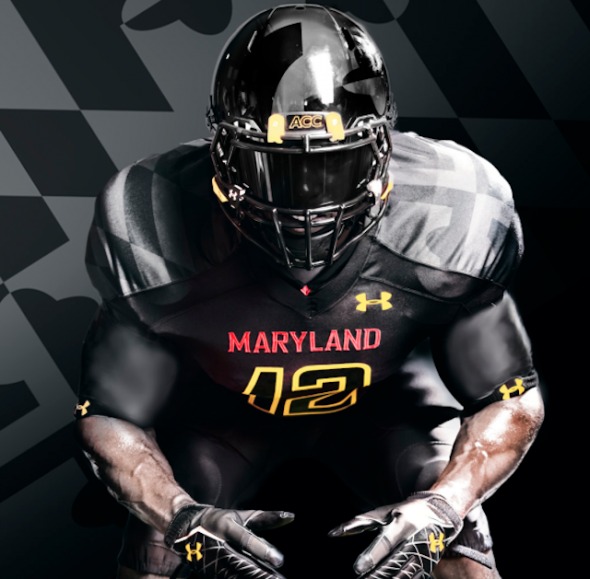 We judge this to be a FAR more acceptable way to honor the great Maryland flag, even if black and grey aren't exactly main team colors. If you've got to have a black and grey, we think this is a pretty good way to go about it.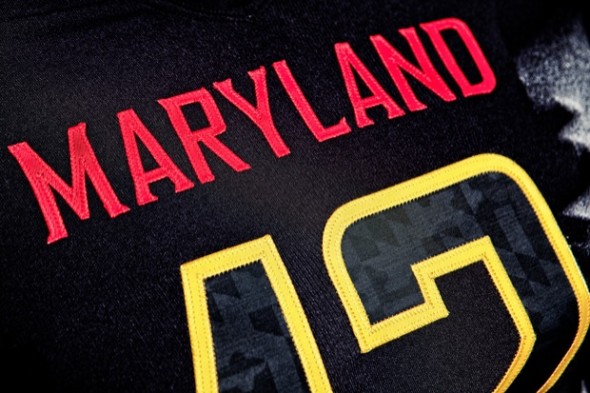 The flag appears again on the numbers as a texture, an increasingly common design detail.
Do you think Maryland has a winner here, or is this just more noise from an already loud team?