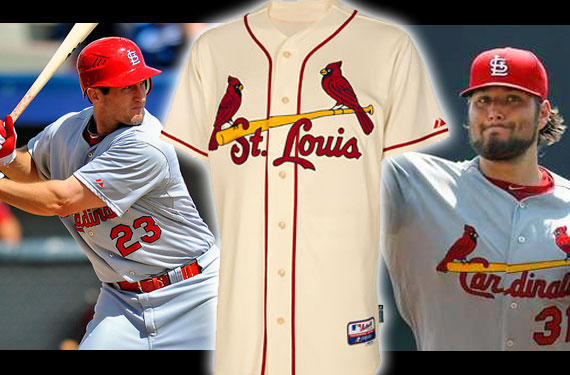 The St. Louis Cardinals today are expected to announce they will be adding a new home alternate jersey as well as switching to red caps on the road for the 2013 season.  The press conference is scheduled for 11am ET (10am CT) and will be streamed live on cardinals.com
The new alternate uniform, to be worn for Saturday home games only, is "heritage white" or cream in colour with red piping down the front, the pants will also be this same off-white colour.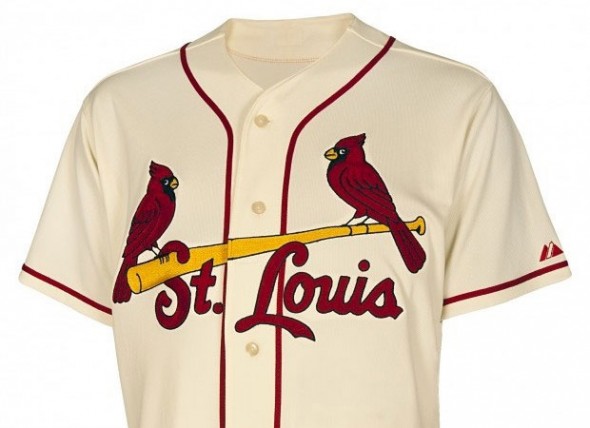 What's really different about this new alternate uniform is that it'll feature the city name "St. Louis" across the chest rather than "Cardinals", this is the first time the club has showcased their city on a uniform since (believe-it-or-not) the 1932 season.
"It's not an earth-shattering change, but any change with the Cardinals is big news because there's such tradition with our uniform look… We don't take it lightly. I'm excited about it, and I think our fans will be more than pleased with the changes." –  Cardinals president Bill DeWitt III to MLB.com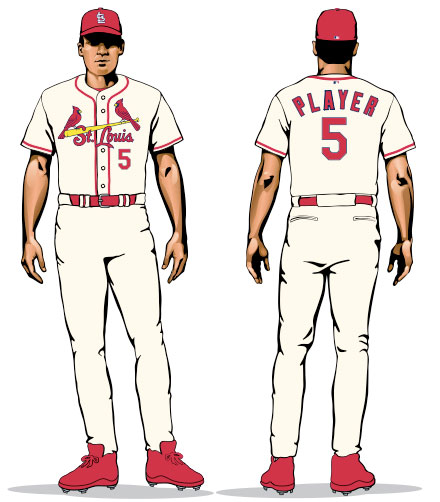 The jersey does borrow some elements from that 1932 look, the piping – which hasn't been seen on any Cardinals uniform since 1955 – is based off of the '32 jersey except that it continues through to the bottom of the jersey instead of stopping mid-way as it did in the '30s.  The "St. Louis" design across the front, while similar, is a completely modern take on the classic look.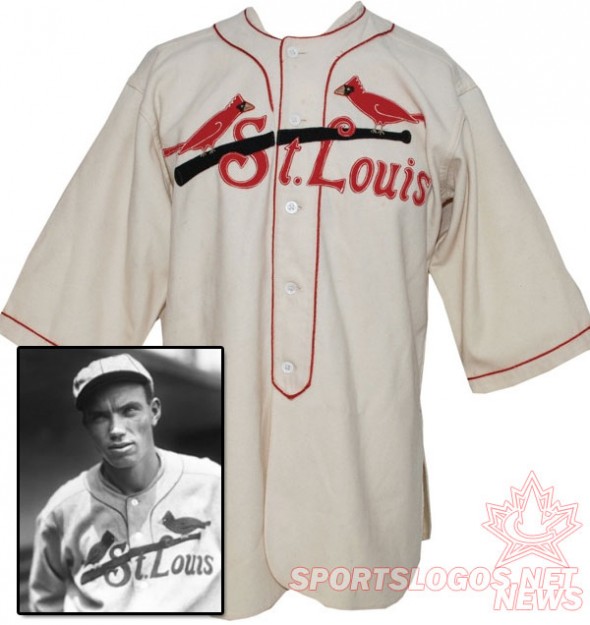 What hasn't been announced yet but is expected to be today (based on reports from numerous reliable sources of mine) is the elimination of the navy blue "STL" caps on their road uniform. The Cardinals have worn the navy blue caps with their road uniforms since 1992.
It shouldn't take that long to get used to for Cardinals fans, the team did wear the red caps with grey uniforms from 1985-91 (and 1965-75 before that), not to mention for most of their Spring Training games over the past decade.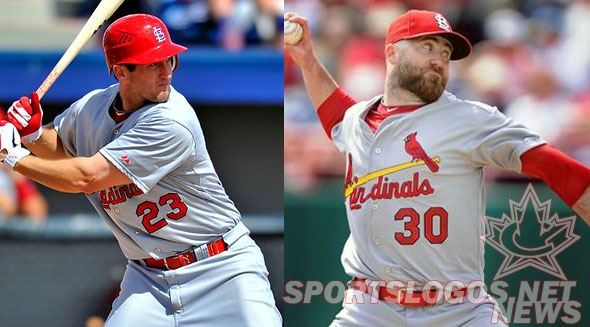 The navy blue road cap is expected to stay on as an official cap for the Cardinals but in what way we're not yet sure.  Speculation ranges from Sunday road games (much like they wear another blue cap for Sunday home games) to getaway day games to just leaving it up to the fans to decide.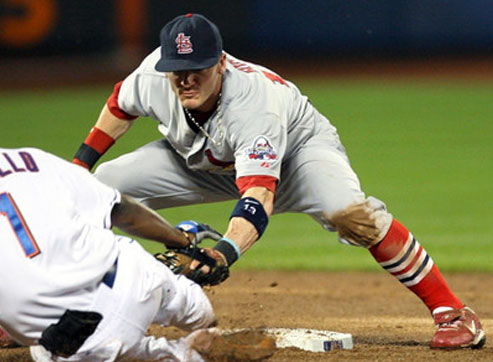 If there's anything else to be announced you'll have to wait and see it during the big unveiling but we're not expecting anything different.  You can watch it live at cardinals.com at 10am CT or check back here if there's anything new.
UPDATE (11:18am ET)
Okay so the press conference has happened and we have some more information, and photos, on what's changing for 2013.
Everything we heard about the home alternate is accurate, worn on Saturday home games.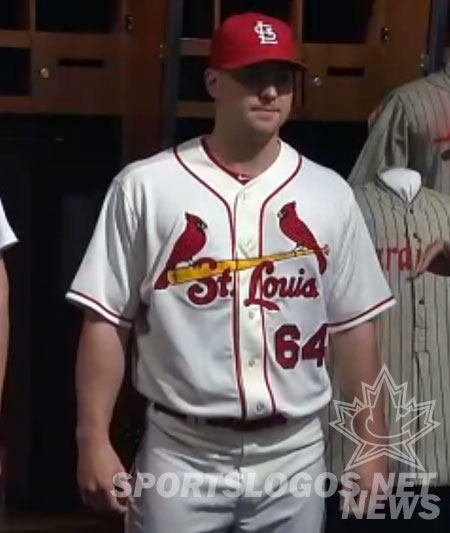 The red cap does indeed become the new road cap as we expected, the navy blue cap will be worn "on occasion" and only on the road.  Possible ideas thrown out there (in addition to our above theories) include holidays and games against other red cap teams for contrast.  A red belt will also be worn with the road uniform.
Numbers on the fronts of all the jerseys have been made slightly smaller in order to accomodate a more detailed "birds on bat" logo which they say is using a new stitching method.