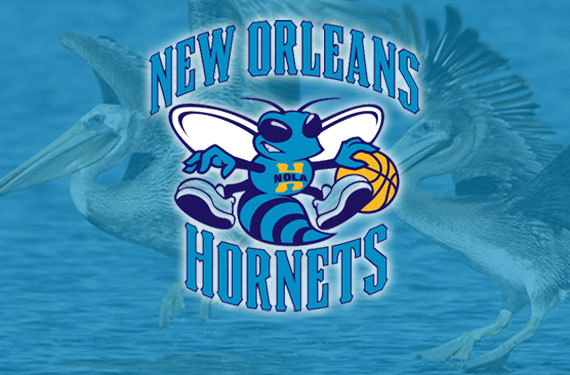 According to "numerous sources" the New Orleans Hornets will be re-branded and re-named as the New Orleans Pelicans as early as next season.
The rights to the name "Pelicans" is said to belong to new Hornets' owner Tom Benson, the pelican is also the state bird of Louisiana, there's four pelicans on the state flag, and was also the name of the local minor league baseball team for over 3 decades in the mid 20th Century.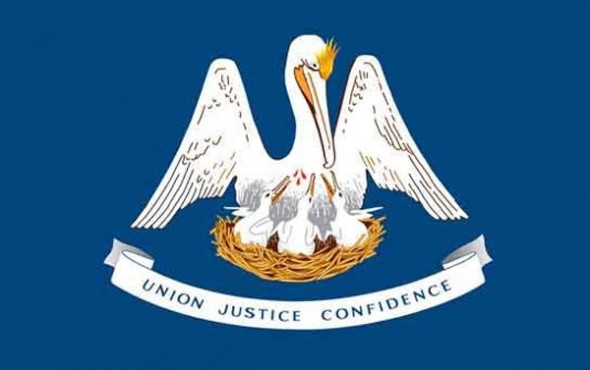 In a post on Yahoo! Sports, blogger Marc Spears says the team considered the names New Orleans Krewe, costumed Mardi Gras paraders, and the New Orleans Brass, after the musical instruments frequently used in jazz.
While early fan feedback appears to be overwhelmingly negative, I guess I'm in the minority – it's a great name, especially when compared to the other supposed finalists.  It's a name relevant to the locale (which is a surprising rarity lately in the NBA, especially for a relocated team), it's a name that sounds like it's been around for years in pro sports yet has never been used at a major league level, and it's a name that should be able to allow for a fantastic logo and uniform set when the time comes (hey, don't discount that reason, look what they came up with for "Thunder"… designing a logo to represent sound ain't easy, most of the "Sonics" logos were terrible too).
I also don't buy claims of it's "softness", have you ever had a pelican land next to your head on a pier?  I busted it pretty damn fast, that's for sure.  Plus they also eat pigeons, alive and whole in one gulp.  Yeah, I know right? Trumpets can't do that.
We'll await word on official confirmation from the team, but until then we can speculate on the logo and colour scheme.  From that same Yahoo! Sports report Benson's wife had told Fox Sports recently she'd prefer the team switch to a navy, red, and gold look – picture something like the Cleveland Cavaliers if you're having a hard time imagining those colours together on a basketball team.
News of this has also re-fuelled the effort to get the Hornets name back in Charlotte, Bobcats owner Michael Jordan had said in the past he'd be open to re-naming the team but not while the New Orleans Hornets were around.
A Facebook fan group called for the team to be re-named the Pelicans back in April of this year, they have been proposing this logo designed by Guru Design: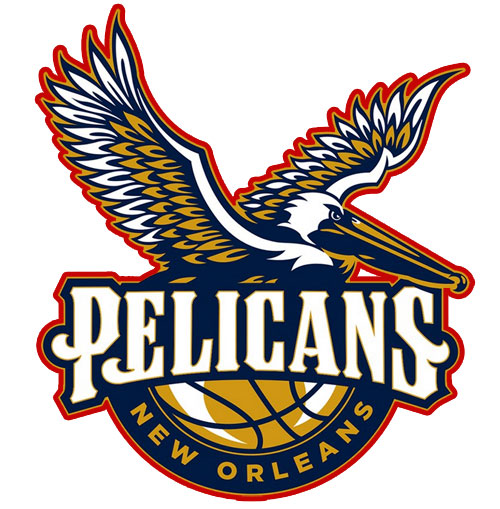 I kinda dig it, but now that it's out in the public it will never be adopted by the club.
What are your thoughts? No proposals to swap names with the Utah Jazz please.