The 2013 season will bring some significant design changes to the NASCAR Sprint Series as both the graphics and the cars will have more options in the coming year. Bashed in the recent past for their COT (Car of Tomorrow) design taking all the personality and manufacturer distinctiveness out of the circuit, next year's cars will regain a lot of those design elements.
Chevrolet announced a new rear-wheel drive vehicle called the SS will be underpinning their race efforts, and showed several examples.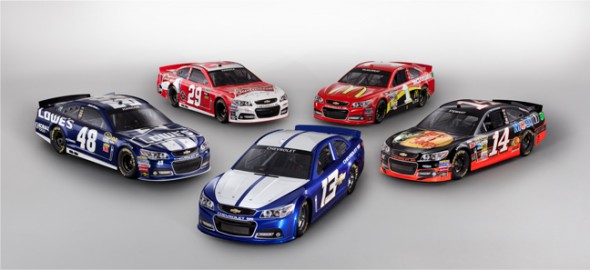 Ford will bring their Fusion back to the racetrack, with a new NASCAR interpretation. Note the side creases, grill and front air dam lines.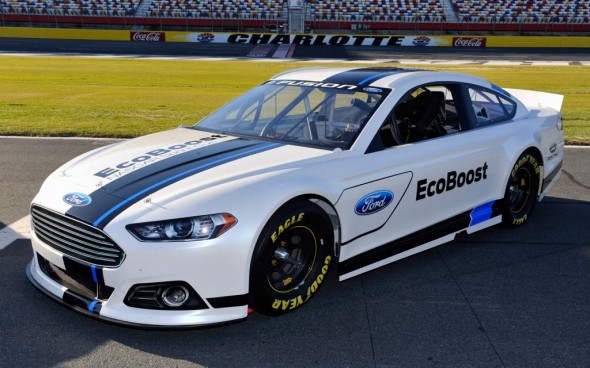 Toyota's Camry also adds its lines to their entry, with the angular tail lights.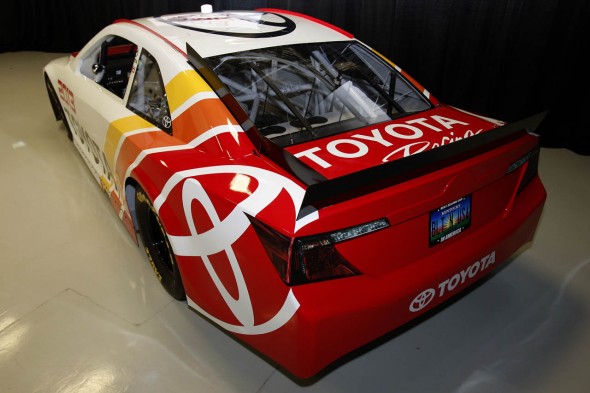 Despite some outlets reporting that Dodge wasn't participating in NASCAR for 2013, their Charger release seems to indicate otherwise.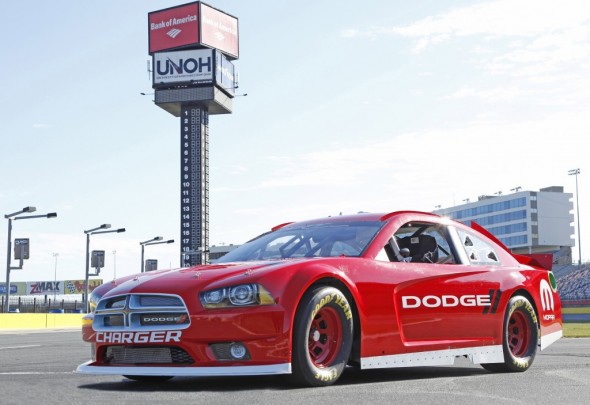 Lots of bold stylistic pieces on all three cars, giving the manufacturers back some of their individuality they have lost in recent years.
The 2011 iterations had SOME differences, but very little. Can you tell which manufacturer is which?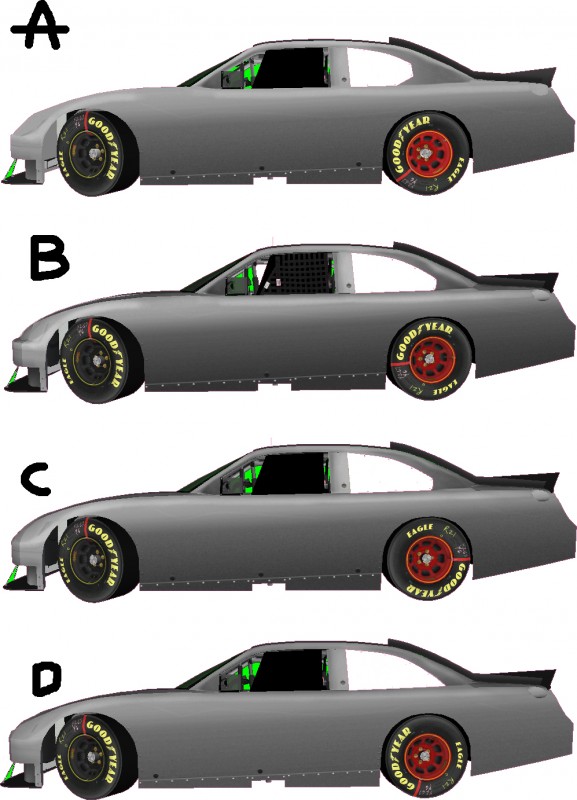 The 2013 car designs are a great step in the right design direction. Though, we will never again see the true "stock" cars of the circuit's past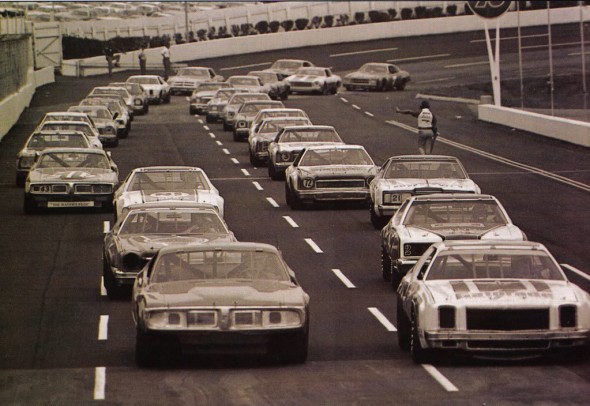 Also changing for the new year are the decal specifications. The most noticeable will be the driver's last name across the top of the windshield.  Quite a way to advertise the guys inside with the helmets on.
Headlights, taillights, and grills will all be unadorned, so the manufacturer's details can shine through. The numbers, formerly on the lights, will move to the bumpers.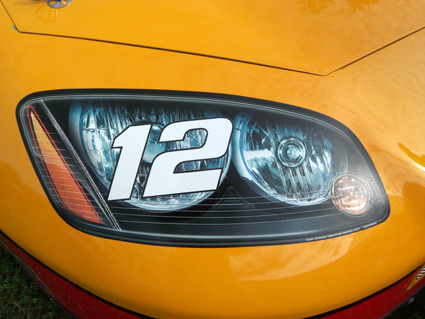 In previous years, cars only has their number on their rooftop, now, they can sell some of that space to a single sponsor. The size is limited, but an ad up there will be new.
"Step and Repeat" type graphics will now also be allowed. This is in response to the full body wraps that have become increasingly common. One doesn't see brushes and paint in the garages anymore, so higher-tech imaging is possible and can now be used.
The cars are smaller, so the required sponsor logos will be as well. The side number dimension requirements will be reduced as well.
How do you like your 2013 changes? Glad to see the cars' designs back?