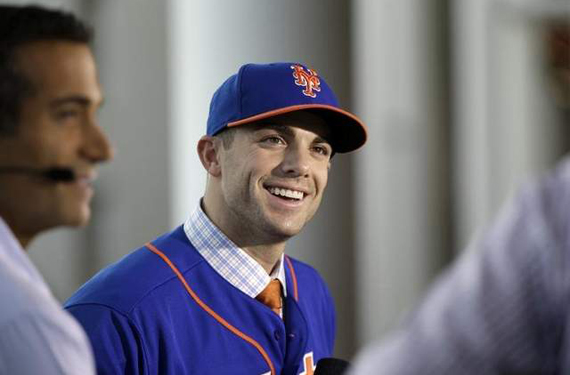 To promote David Wright's contract extension with the New York Mets, the team held a press conference, where Wright put on not only one of their two new alternate jerseys, but a previously unseen alternate hat.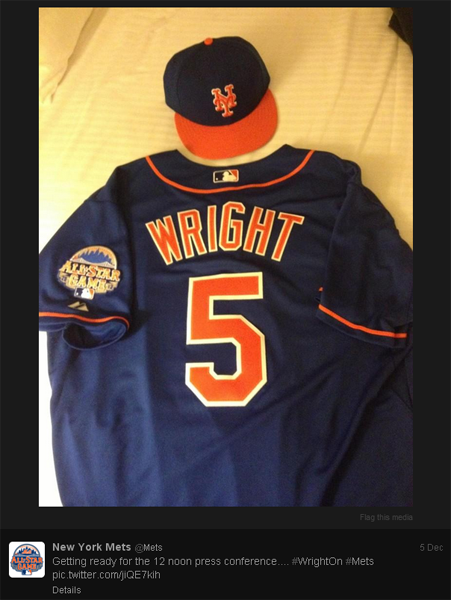 The hat matches the "home" alternate jersey, with a blue crown, orange bill and button, and their classic NY insignia in orange outlined in white.
The team has been surprisingly quiet about the new hat, just telling a fan that they will be available for purchase around Spring Training.

How do you feel about the new hat? Does it compliment the Mets' brand, or is just unnecessary?