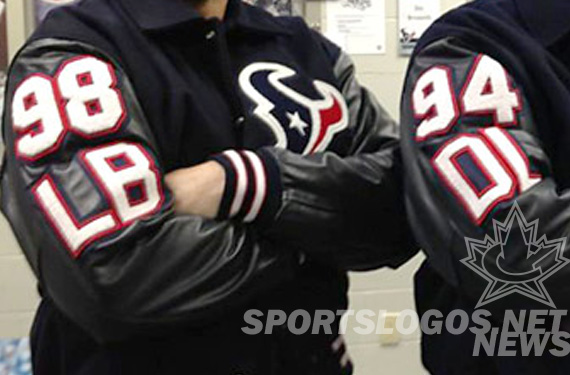 To celebrate and recognize their friendship, teamwork, and togetherness, the Houston Texans ordered customized high school-style letter jackets to wear before their game against the Patriots.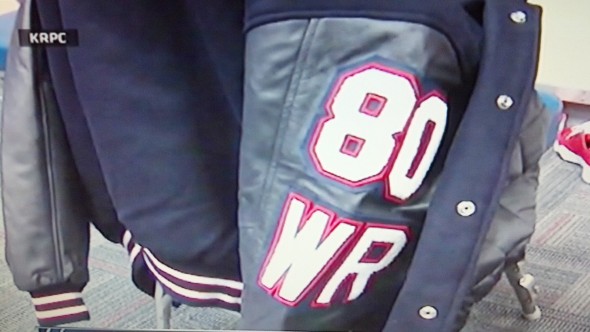 Nose Tackle  Shaun Cody came up with the idea, and shared with his friend Linebacker Connor Barwin. Very quickly the equipment team was on the case, ordering a full set for the whole team.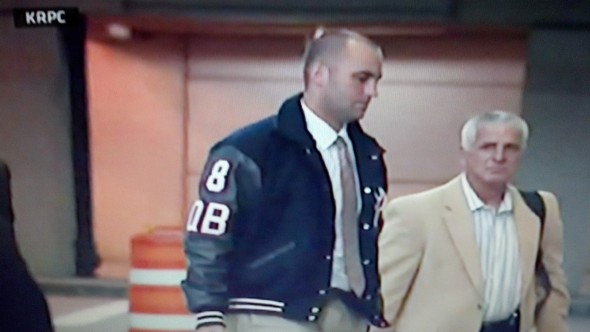 The team wore them for their flight to their game on Monday Night football. Several players and personnel posted twitter and Instagram photos, and several news stations covered the phenomenon as well.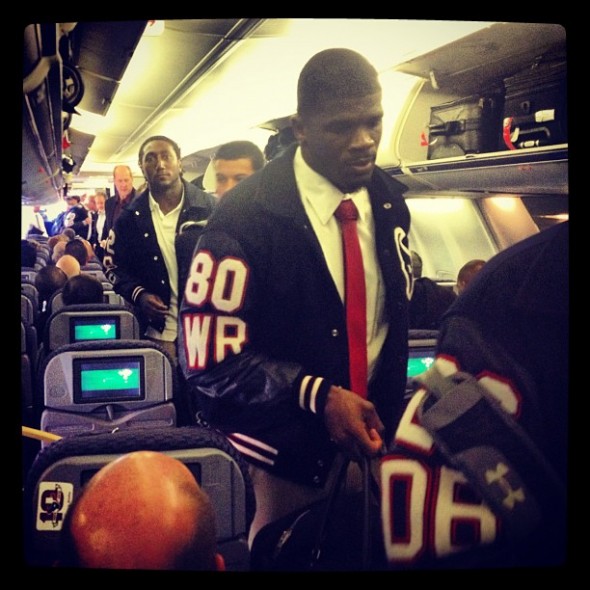 No names on the back, simply their position code and jersey number on the sleeve, the Texans logo on the left chest.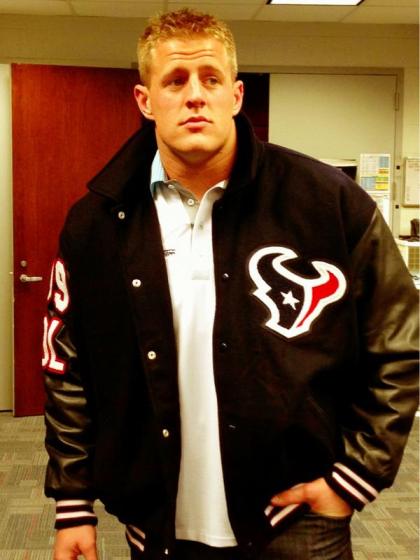 The idea will be to add patches for team achievements  such as playoff wins. AFC Championship and Super Bowl will look nice down the arm, if the team ends up earning them. Captaincy patches will also appear, but no other individual awards.
Its pretty amazing that a great looking merchandise opportunity was sourced by a team member, rather than the multi-billion dollar machine of fan merchandisers the NFL licenses.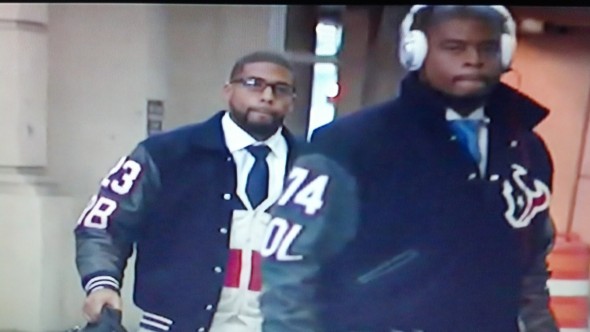 We at SL.N are fans. Nice concept, execution, and attractive design. We fear what will happen to the design once Nike gets a hold of it to place them in the NFL store.
How do you like them?