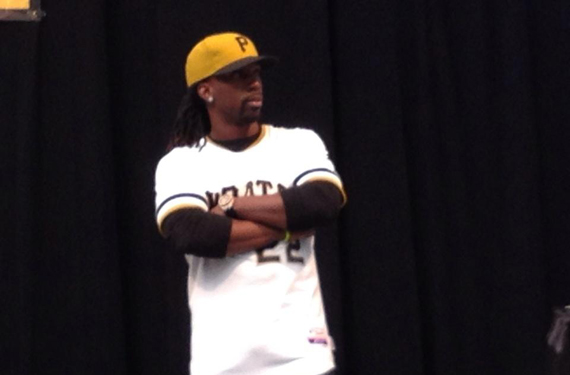 At Piratefest, the Pittsburgh Pirates showed off a new retro styled uniform that will be worn for every Sunday home game for the 2013 season.
The hat features a gold crown, with a black P, button, and brim. The jersey is a pullover, with wide yellow-white-black sleeve and collar striping, and features a block number font. Unlike the jerseys these were modeled after, they do feature a NOB. Although they were not featured, the pants are said to have waistline striping that matches the sleeves and collars.
The jerseys are based on the look worn by the team from 1970 to 1976. The Pirates won the World Championship in 1971, defeating the Baltimore Orioles in the World Series.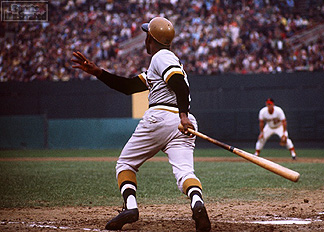 The team also was the first to show off their new batting practice hat. The hats, 59fifty styled for the first time, features a lighter and more breathable style, but more specifics about the construction are not available.