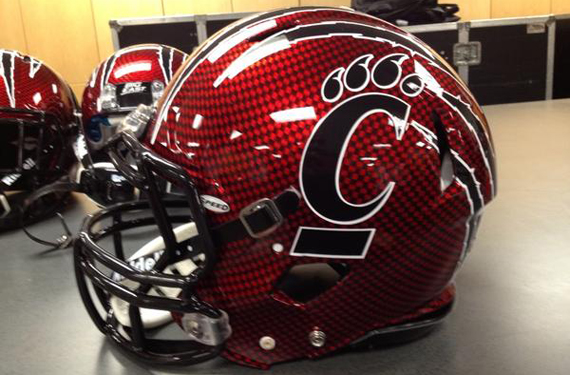 In the 2010 Sugar Bowl, Cincinnati used the game to introduce a white helmet.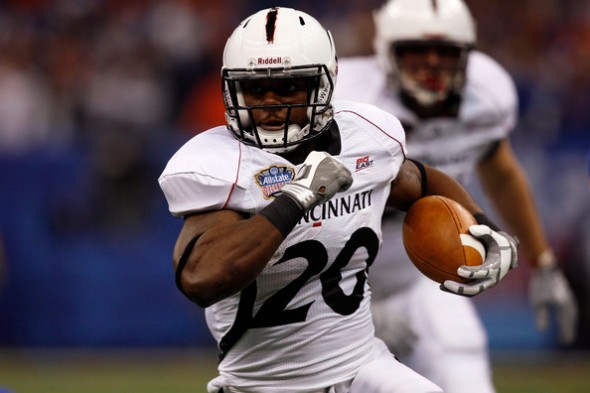 In the 2011 Liberty Bowl, they again debuted a new helmet, this one a matte black with numbers on one side and their C logo on the other.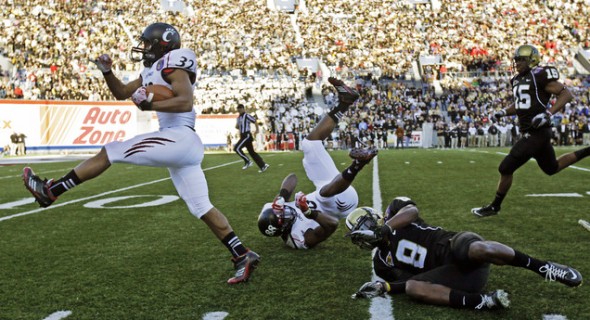 And in the 2012 Belk Bowl, the Cincinnati Bearcats will be breaking out another new helmet. This helmet features a red carbon pattern, black facemask, black "C Claw", claw stripes coming up the back of the helmet, and a candy apple red finish.
The helmet was designed in coordination with Hydro Graphics GI and Russell. The helmet will be paired with the team's every day white jersey and black pants.
According to the team's communication director, Ryan Koslen, the helmet was going to be unveiled via social media, before the players got excited and did it for them.
What do you think? Is this too much, or is this a great looking helmet for a very progressive team?