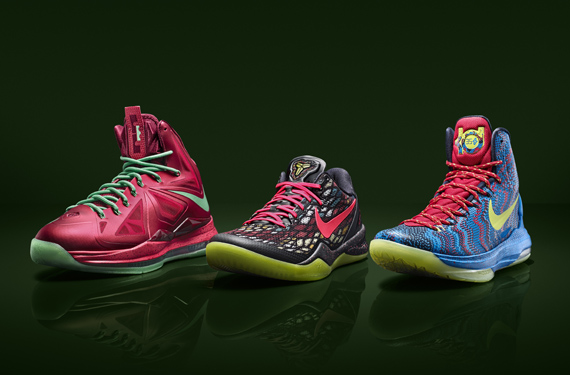 The newest "colorways" of Nike's three signature basketball shoes are starting to look a lot like Christmas. The Kobe 8, Lebron X and KD V will all debut new looks on Dec. 26.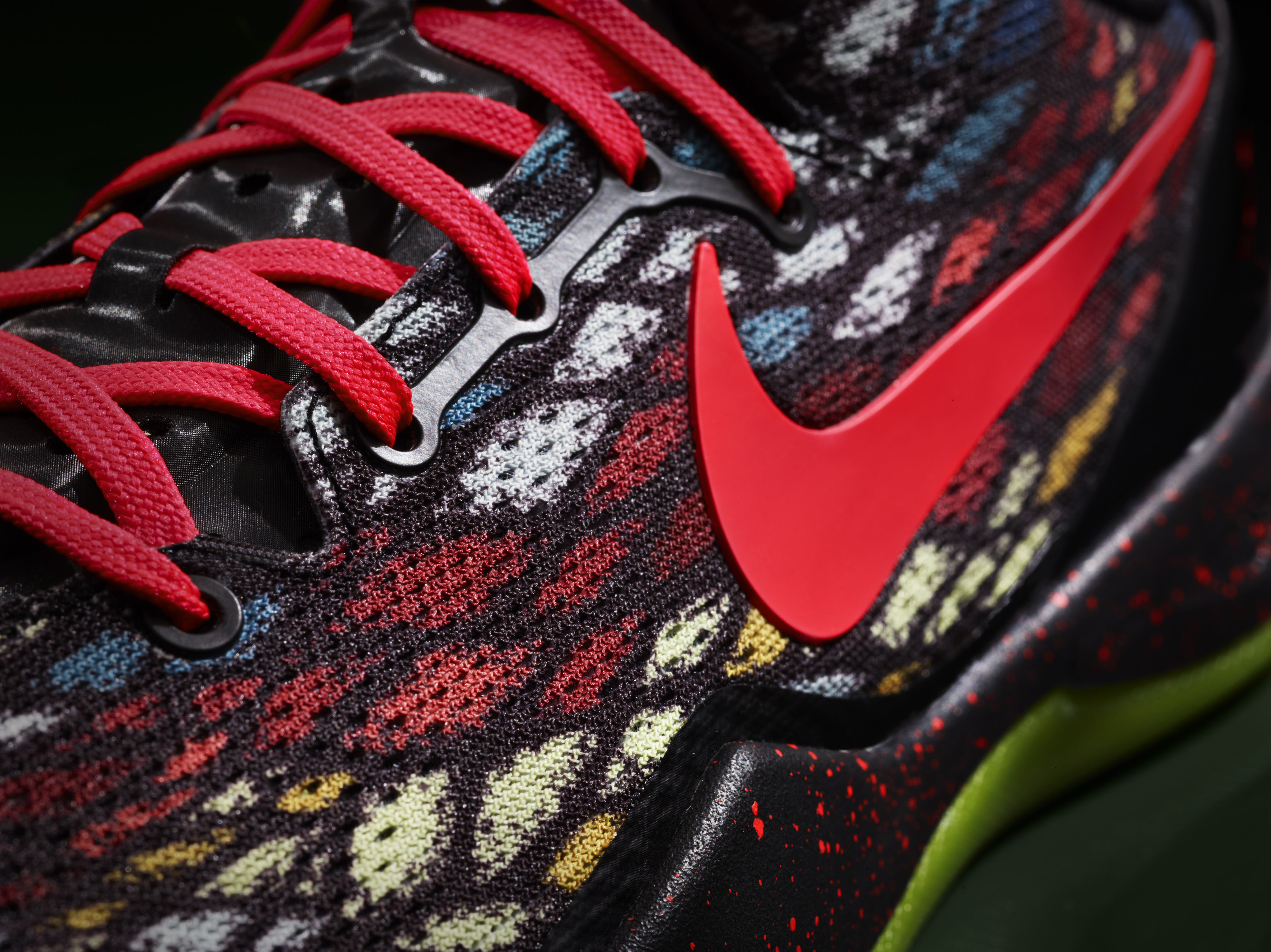 The Kobe 8, which was unveiled in November with black and yellow snakeskin-like designs behind a new mesh material, goes bright red and yellow for the Christmas season. The behind-the-mesh design looks less like the snakeskin of the original release and more like a Christmas tree in full decoration, even though Nike's designers say the rhinoceros viper inspires the garland-like look.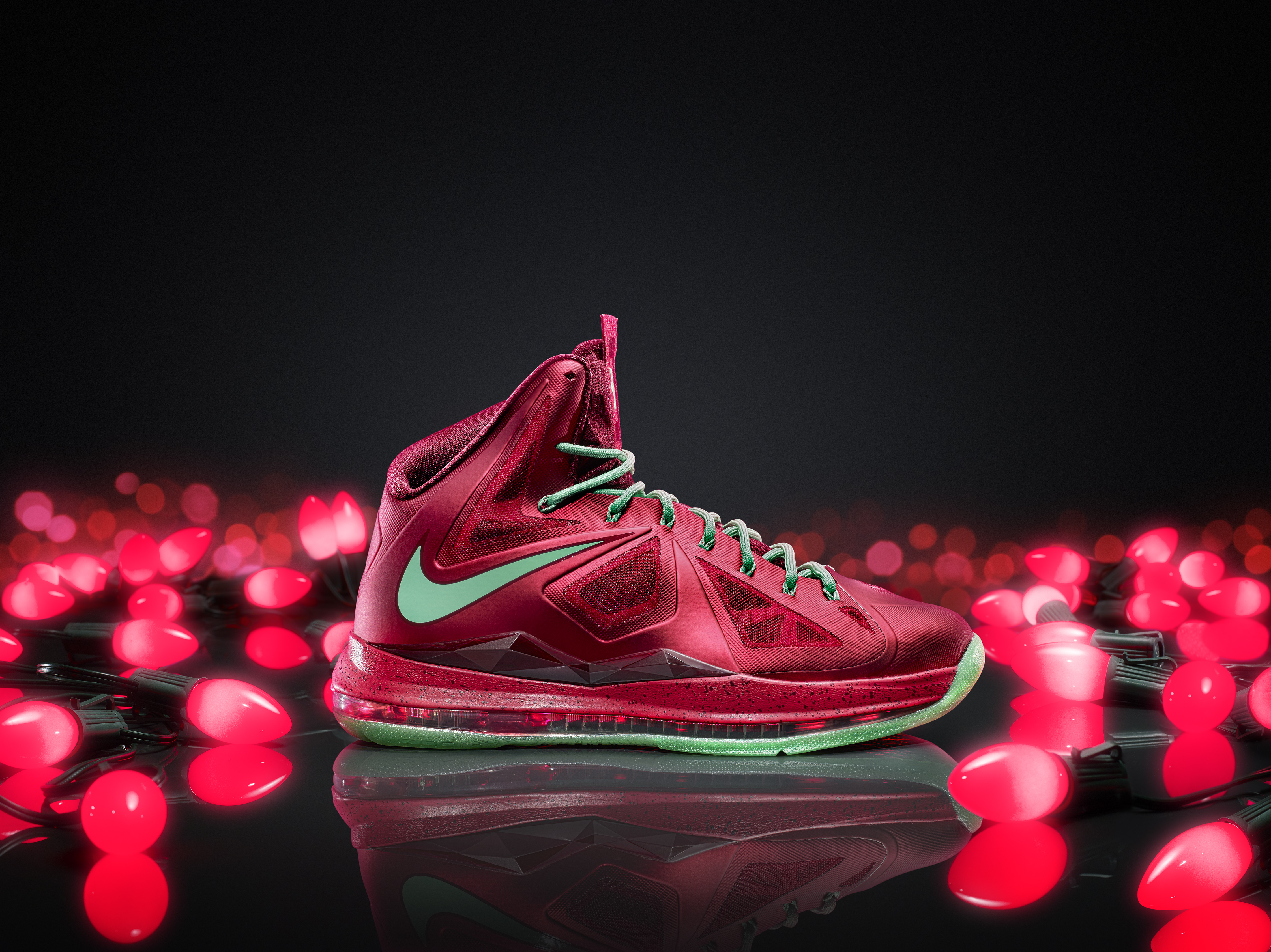 There's plenty of red in both the Miami Heat and the Lebron X Christmas edition. Highlighted by a gentle green, the main red of the Lebron X really gives the shoe a Christmas-inspired look. The red also contains a metallic-like reflection to give the visual identity of the color a little more pizazz.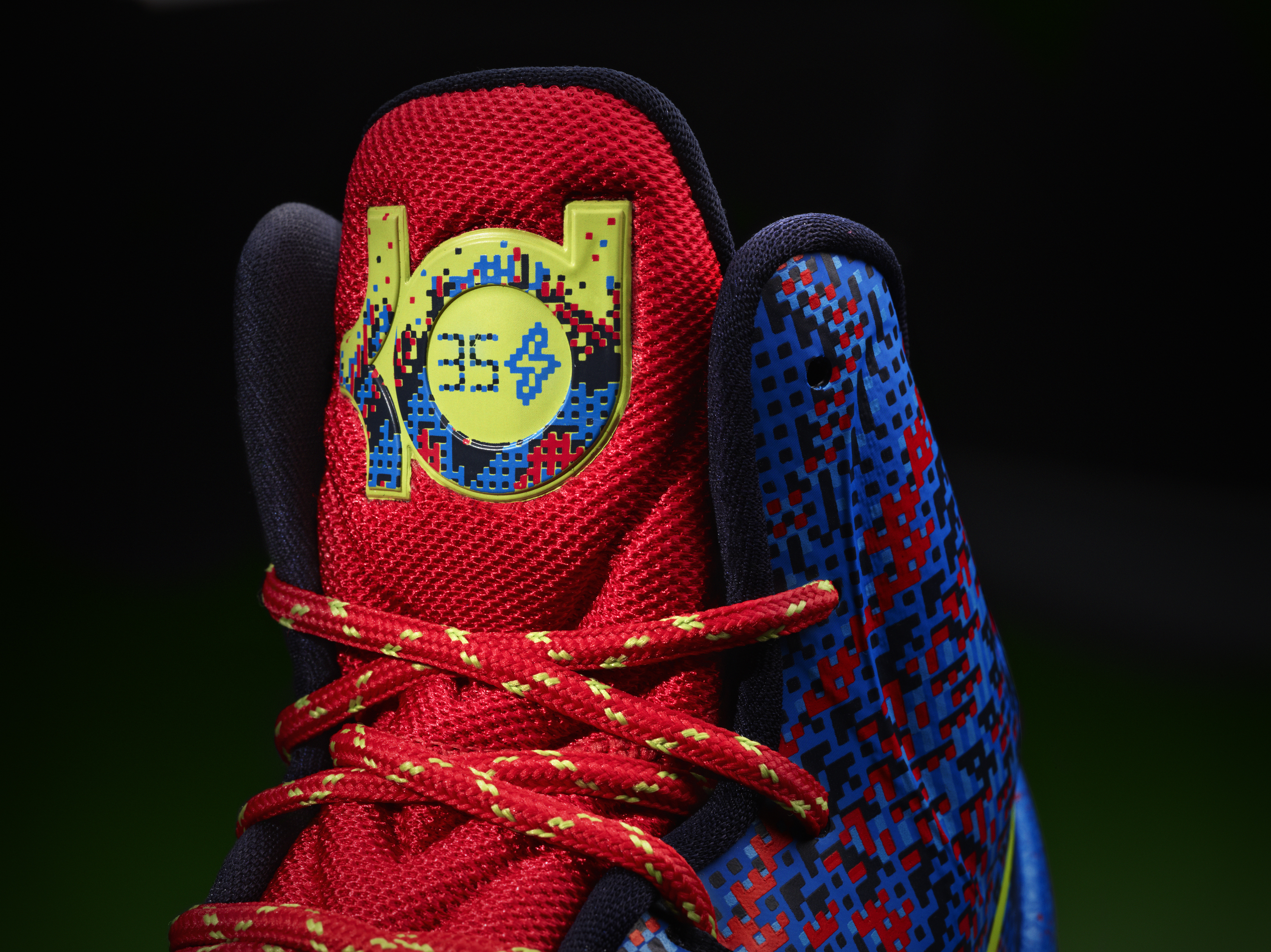 Kevin Durant's KD V took inspiration from video game graphics. Nike designers created the upper design, sockliner graphics and tongue tab logo for Durant's special Christmas Day shoe with a red base to match the green of the sole and swoosh. KD's signature blue gets the holiday treatment, with a touch of red sprinkled within to match the vibe of the video-game inspired graphics.