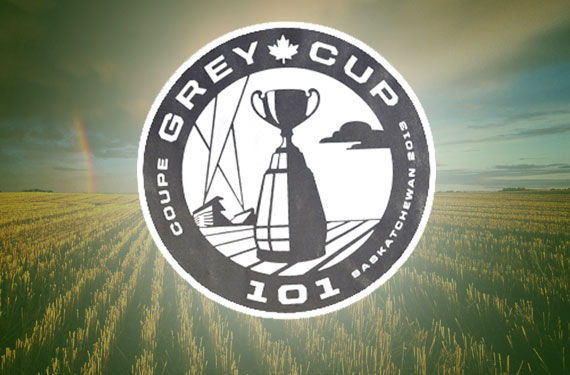 The 2013 Grey Cup logo was either unveiled without any fanfare or (more likely) accidentally put up on the CFLShop.ca website this week, giving us all our first look at the logo for next year's big game in Regina, Saskatchewan.
A couple of things to stand out to me on first impression…
First, the colour scheme and the design, it reminds me an awful lot like the new standardized Super Bowl logos they're using in the NFL over the last few seasons. Like the Super Bowl logos this new design does nothing to identify the region hosting other than a small representation of the stadium and the location name thrown in.  Not to mention it's nothing but silver and white.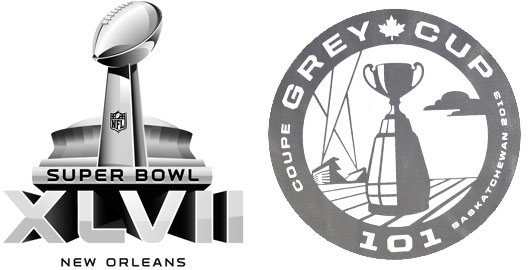 Second, the emphasis is placed on the number "101" and a tiny mention of the year.  Nothing new for the NFL fan but in the CFL, aside from the 100th game in 2012, there was equal space given to both the year and the edition (and prior to 1998 the edition wasn't mentioned at all).  Wondering if this is ushering in a new era where we refer to the game as "Grey Cup 101", 102, etc. instead of the "2013 Grey Cup".
If this is how we're going forward in the CFL in regards to Grey Cup logos, I am not at all a fan and I can't imagine many others are either.  The Grey Cup logos they used from 2002 through 2011 (sorry, Grey Cups 90 through 99) were somewhat templatey but at least had colour to them and an obvious attempt to incorporate the region hosting the big party. We're going to start looking forward to the Grey Cup "Festival" logo every year instead of the actual game (you know, kinda like the Super Bowl and their "Host Committee" logos?)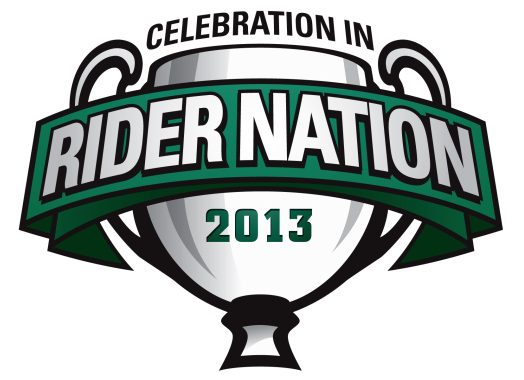 Yeah, like that one… nothing too exciting but still, there's green in it.
—
Special thanks to Twitter user @reppact for the heads up on the logo on CFLShop.ca, if you see something we've missed like @reppact did, please give us a heads up on Twitter @sportslogosnet or via email at ccreamer@sportslogos.net