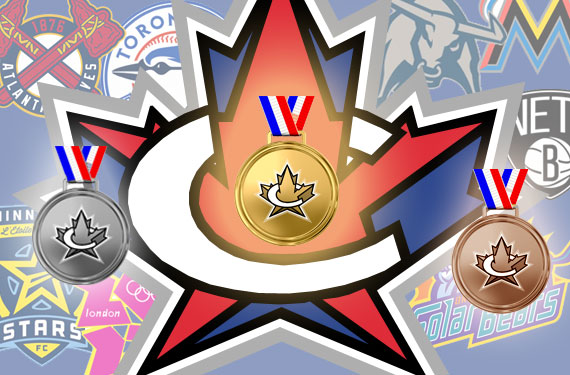 Happy New Year everyone!  We're looking forward to getting 2013, our 16th (holy smokes!) year underway, but first we gotta take a look back at 2012.
Over the past year we've seen many new logos and uniforms make their debut and as they have we've encouraged our readers to go rate them on a scale of 1-to-10 over on the main SportsLogos.Net site.  So here, on the final day of the year, are the highest and lowest rated logos according to the visitors of SportsLogos.Net.
Logos must have been made their in-game debut between January 1 and December 31, 2012 and have received a minimum of 35 votes to qualify — basically this means those new baseball logos unveiled for the 2013 season will only be included in the 2013 rankings next year.  The score out of ten for each logo is listed next to it in parenthesis.
TOP 10 NEW SPORTS LOGOS OF 2012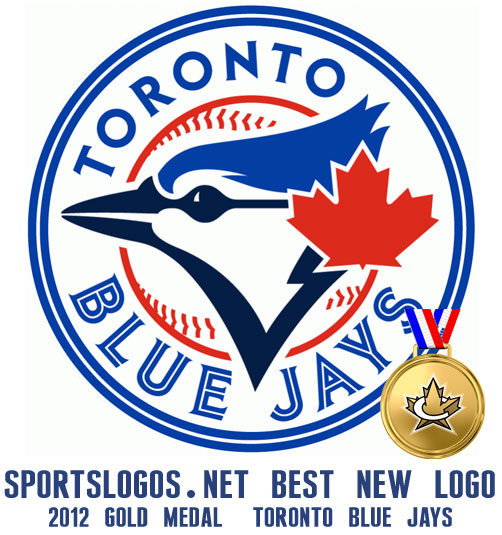 1. Toronto Blue Jays, AL (9.29/10)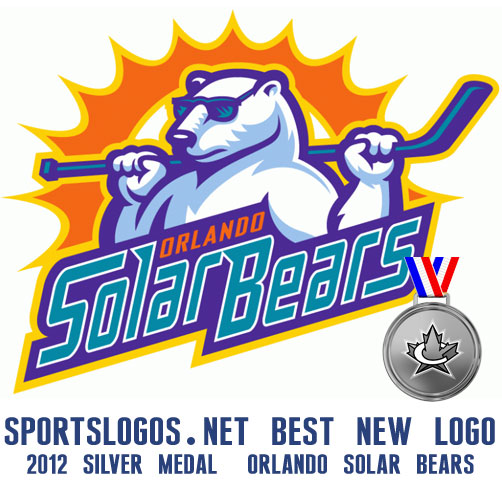 2. Orlando Solar Bears, ECHL (8.39/10)
3. 2012 MLB All-Star Game (8.35/10)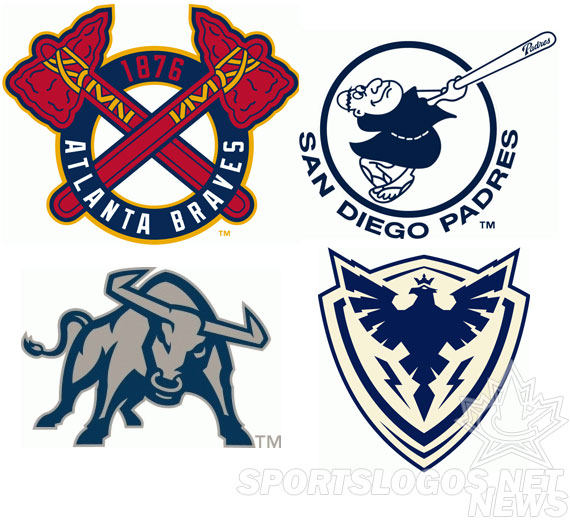 4. Atlanta Braves, NL (8.33/10)
5. San Diego Padres, NL (8.10/10)
6. Utah State Aggies, NCAA (8.09/10)
7. Sherbrooke Phoenix, QMJHL (8.00/10)

8. Carolina Panthers, NFL (7.95/10)
9. Baltimore Orioles, AL (7.92/10)
10. Minnesota Stars FC, NASL (7.88/10)
BOTTOM 10 NEW SPORTS LOGOS OF 2012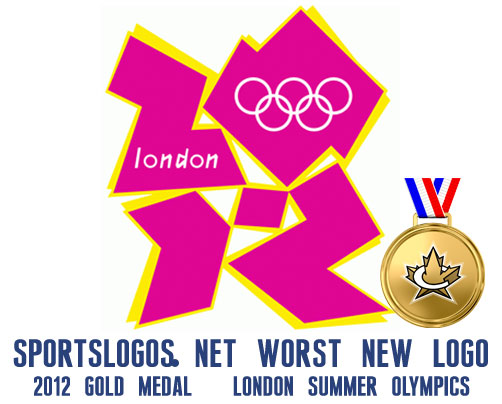 1. London 2012 Summer Olympics (2.68/10)

2. Super Bowl XLVI, NFL (3.35/10)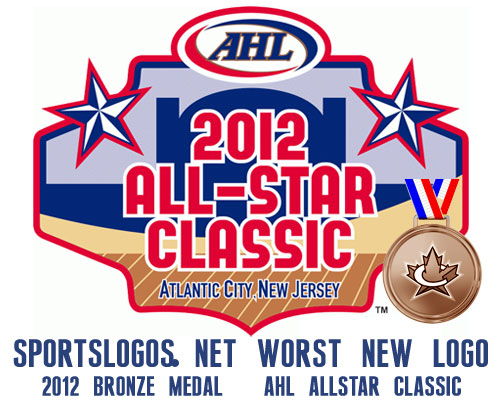 3. 2012 AHL All-Star Classic (3.47/10)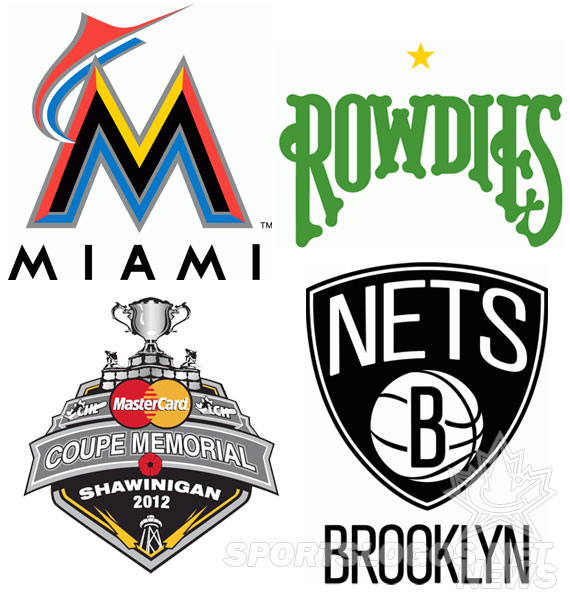 4. Miami Marlins, NL (3.51/10)
5. Tampa Bay Rowdies, NASL (4.43/10)
6. 2012 CHL Memorial Cup (4.56/10)
7. Brooklyn Nets, NBA (4.60/10)

8. San Francisco Bulls, ECHL (4.61/10)
9. Bluefield Blue Jays, Appalachian League (5.05/10)
10. York Revolution, Atlantic League (5.07/10)
There you have it, the Best and Worst new logos of 2012 as rated by you, the readers of SportsLogos.Net.  Be sure to keep on voting to have your voices heard in 2013 by visiting the site and clicking on the stars to the left of each logo.