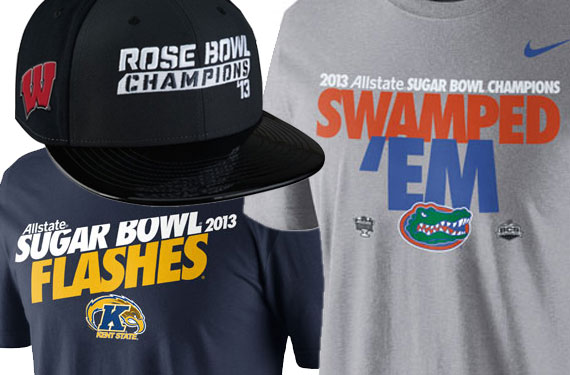 The big NCAA football bowl games have come and gone, all we have left to look forward to is Monday night's BCS National Championship Game between Notre Dame and Alabama. The champions of the Rose, Sugar, Orange, and Fiesta Bowls have all been crowned, which means we got us some phantom champions merchandise to post for y'all!
As always! This is the actual merchandise that had been produced in anticipation of the following teams winning or qualifying for those big four bowl games – these are not reproductions based on what we think they were going to be, these product images are straight from retailers and manufacturers.
Enjoy!
FLORIDA GATORS 2013 ALLSTATE SUGAR BOWL CHAMPIONS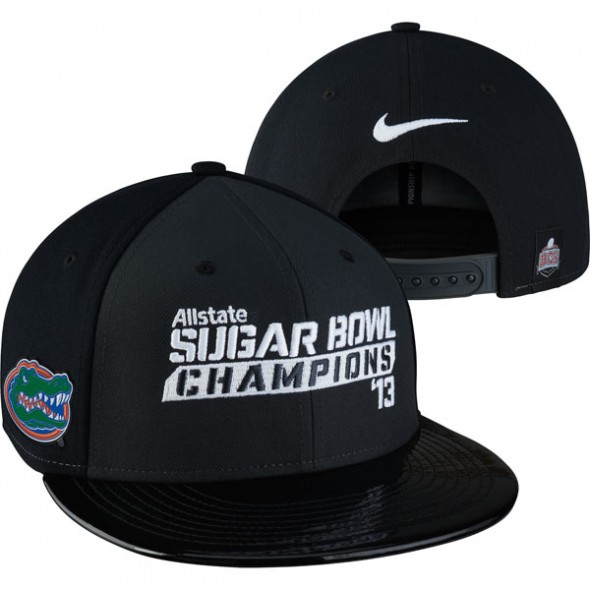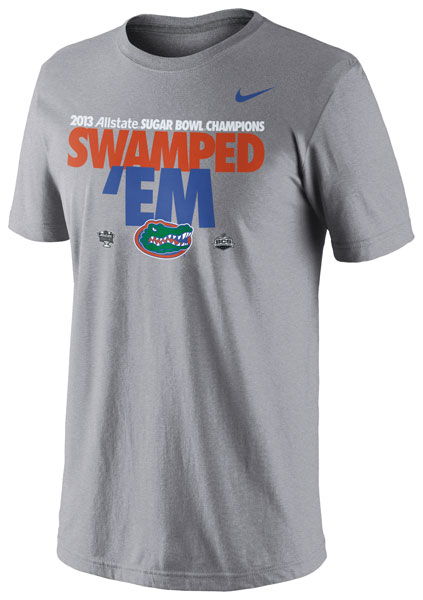 KANSAS STATE WILDCATS 2013 TOSTITOS FIESTA BOWL CHAMPIONS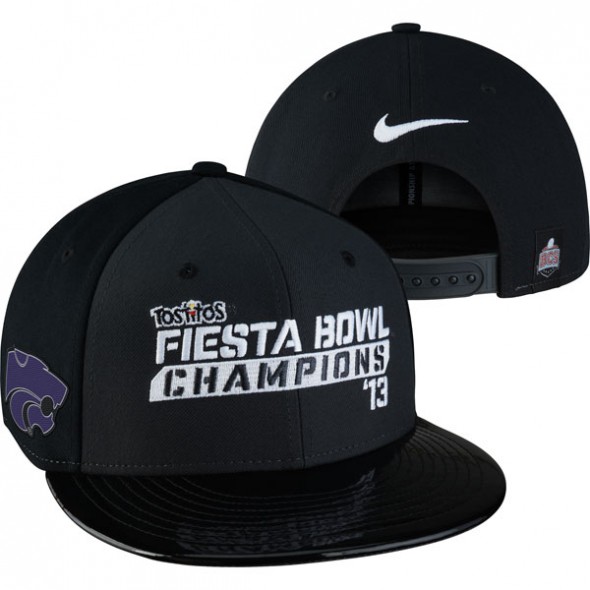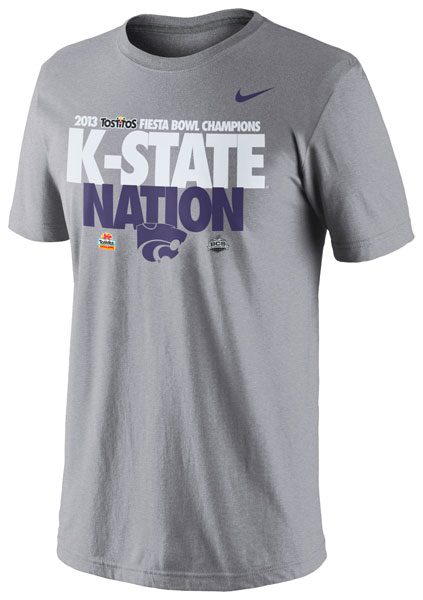 NIU HUSKIES 2013 DISCOVER ORANGE BOWL CHAMPIONS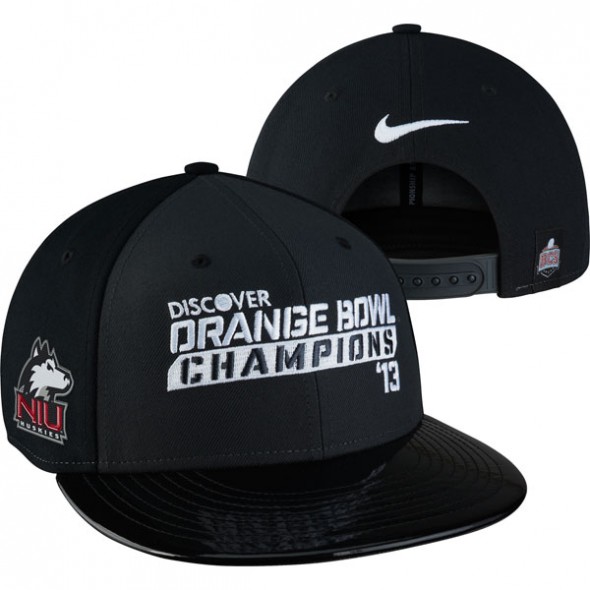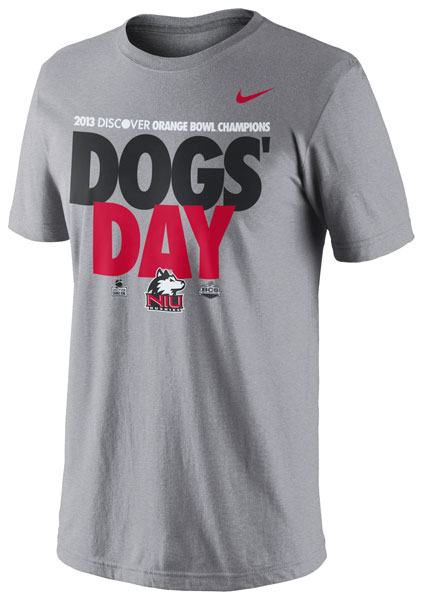 WISCONSIN BADGERS 2013 ROSE BOWL CHAMPIONS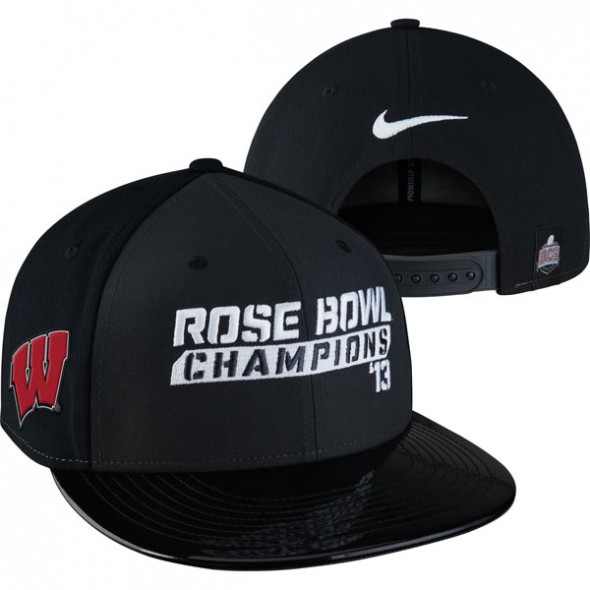 That's it for the championship gear, now onto "participant" merchandise – shirts produced to acknowledge a team playing in one of those four Bowl games, not necessarily winning them.  Keeping with the theme of the post, none of the following schools actually played in the game the merchandise depicts.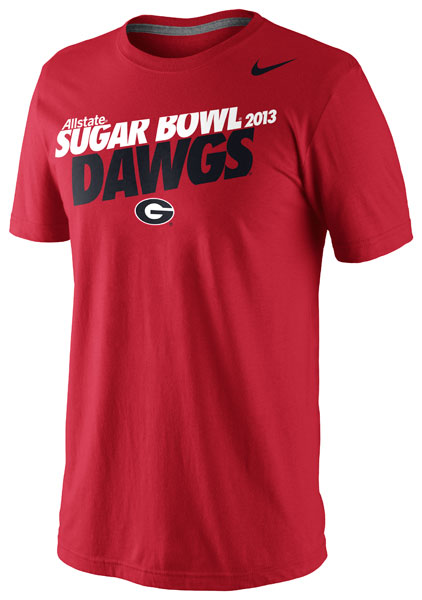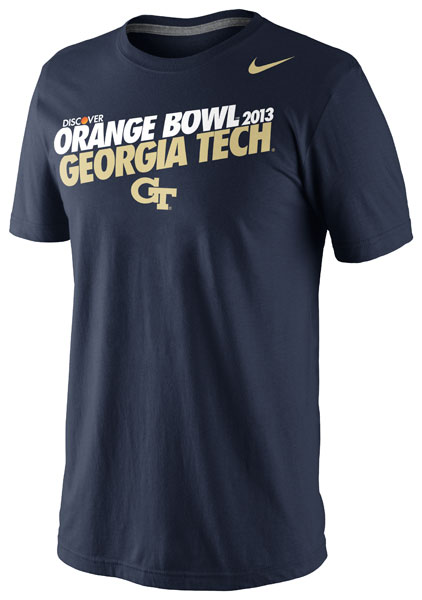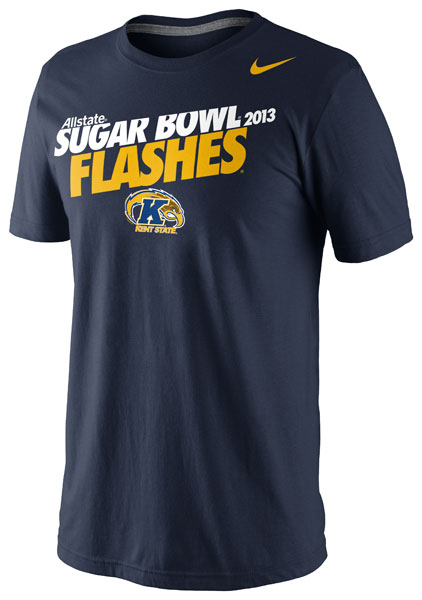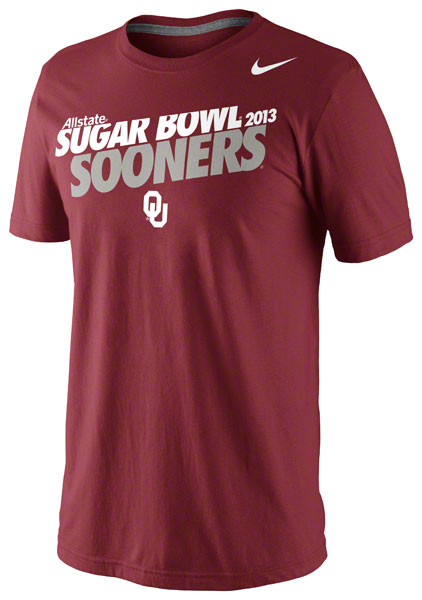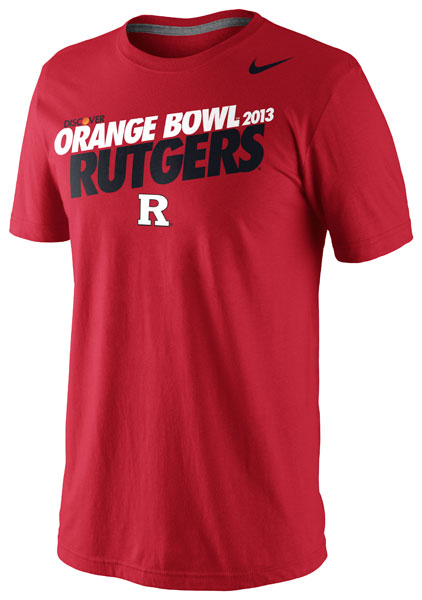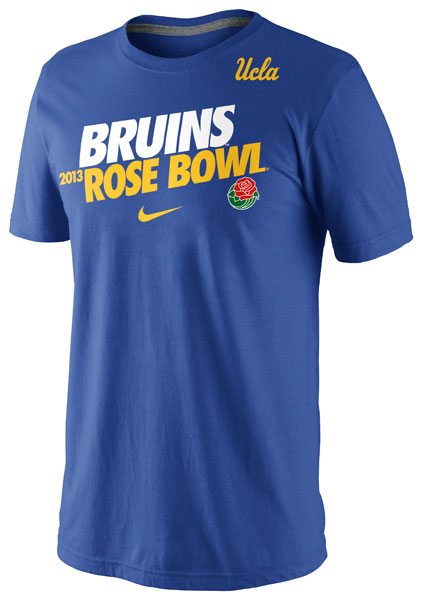 If you're a fan of this sorta thing, first of all check back Monday night because we already got all the 2012 National Championship merchandise for both teams, so we're ready either way!  You can also go through our archive of older phantom champs posts across pretty much every sport out there by clicking… here!