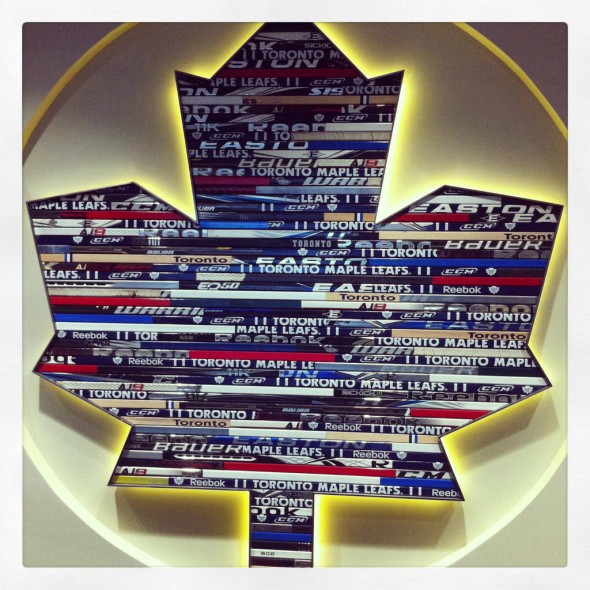 The Toronto Maple Leafs have a groovy new feature on the wall of their dressing room; a giant Leafs logo, made of hockey sticks.
The Leafs official Twitter account posted the photo this afternoon.
What do you think? Gonna start buying old sticks to make your own face for your living room wall?