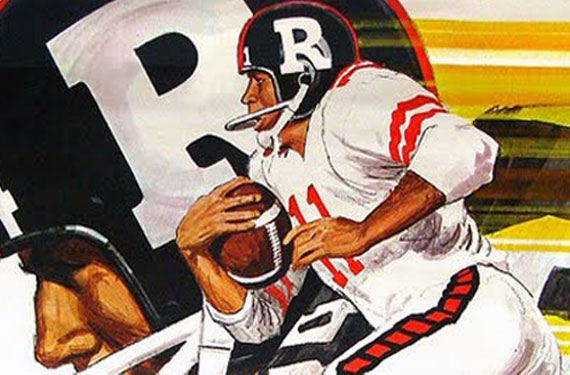 Could've been because there was a lot of negative feedback, could've been because they really hadn't made up their mind, or it could all just be a way to throw us off the scent.  Whatever it is, there's been a new set of registrations at the Canadian Intellectual Property Office for an Ottawa-based pro football team.
On December 28, 2012 a group calling itself "Moonstar Limited", based out of a P.O. Box in the Kanata area of Ottawa, registered several variations of the name "Ottawa Red Blacks", including a one word version "Redblacks", and the French versions "Rougenoirs" et "Rouge Noirs".  These new registrations are in addition to the name "Ottawa Rush" which was was trademarked in November 2012 by "Capital Gridiron".
When contacted by the Ottawa Sun, Jeff Hunt, the co-owner of the future Ottawa CFL club set to begin play in 2014, confirmed that they were responsible for registering the name:
"It's on the short list, we're going to do some focus groups in a week to test some short listed names."
Hunt has also previously stated that the colours of the new team would be red, black, and white; an obvious nod to the colour scheme used by the Ottawa CFL teams of the past, the Rough Riders and Renegades.
So I guess using a different business name for the registration was meant to slide this registration past all the Internet detectives out there?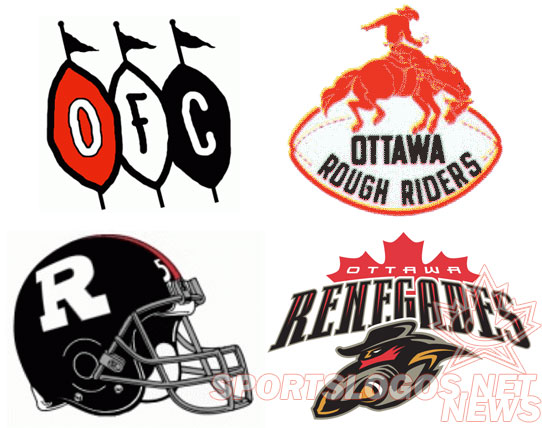 The Ottawa Red Blacks (or Les Rouge Noirs d'Ottawa) is indeed a unique name but the idea of naming a team after the colours they wear  is nothing new in pro sports…. the St. Louis Cardinals, Boston Red Sox, and Cincinnati Reds are among several teams originally named after the colours of uniform elements, and the "Rouge Noirs" French version brings up thoughts of Laval's university football team the Laval Rouge et Or, translating to "Red and Gold".  Besides, it'll make for a real colourful matchup whenever they face fellow CFL club the Winnipeg Blue Bombers.
Former Ottawa Rough Riders star Russ Jackson wasn't much of a fan of the new possible name when contacted by the Canadian Press:
"The Red Blacks, to me, seems to get you to a soccer situation, I don't know of a professional North American football club that's named with just colours but that seems to be the one that's bouncing around."
Yes, there's the Cleveland Browns, but technically they're named after a person named Brown, not the colour… and legend-has-it that the Cardinals got their name back when their first football jerseys were red hand-me-downs from the University of Chicago's "Maroons" club.
Anyways, we still have over a year before the new Ottawa team takes the field for the first time, so I doubt this is the last we'll hear of possible new names – as always, we'll keep ya posted.