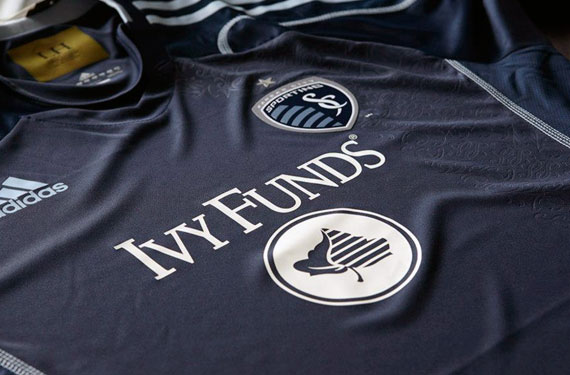 Sporting KC, the reigning Lamar Hunt US Open Cup champions, unveiled their new road jersey at today's 2013 MLS Superdraft via their official website, debuting their first-ever jersey sponsor in the process.
Beginning with the upcoming 2013 MLS Season, the front of all Sporting KC jerseys will bear the logo of Ivy Funds, a Kansas City based investment management company.  The jersey deal is part of a multi-year agreement (I couldn't locate the exact length of the deal) which would see their logo on the chests of KC's players for at least the next two seasons.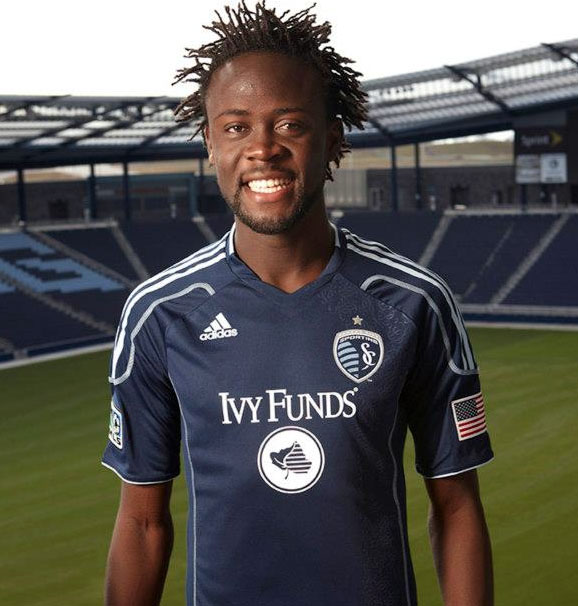 In addition to showing off the logo on their road jerseys, the club  announced that the team's powder blue home jerseys will also be getting a new look, in addition to adding the Ivy Funds logo, and that they will be unveiled on February 27th.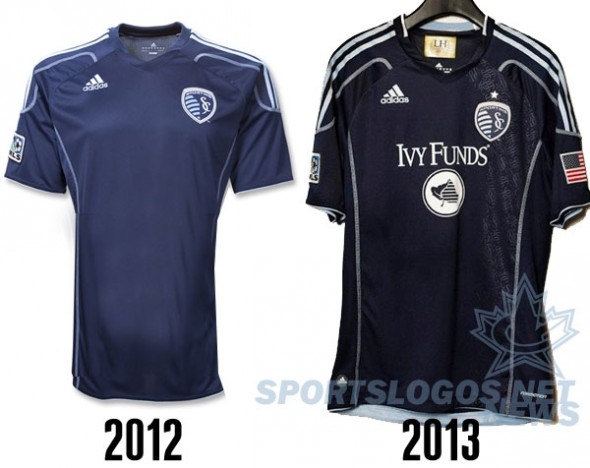 Initial reaction seems to suggest fans find the advertisement to be too high up on the jersey, getting a little too close to the club shield.  We concur.
UPDATE (1/17/13 3:30pm ET): According to a Tweet courtesy Chad Reynolds, graphic designer at Sporting KC the Ivy Funds logo will be moved down:
"it's moving down. that was a quick-turn prototype for release this week. Placement moves about an inch south"
Great to hear! Thanks Chad